Boys basketball loses to Upper Saint Clair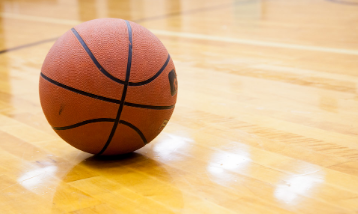 In the first section game of the year, Baldwin boys basketball had a hot start, but the Highlanders lost to Upper St. Clair, 65-39. 
"We stood out on our ground defense, but we need to work on getting our offensive side better," junior Joey Carr said.
Baldwin led at the end of the first quarter, 17-13. But USC took a 30-23 lead by the end of the second quarter.
"We need to improve on continuing to play fast and lengthen the lead," junior James Wesling said.
Coming out of halftime, the team was slow, Carr said. 
"We had a breakdown in the third quarter, which led to the outcome of the game," Carr said.
Even though the Highlanders struggled with second-half offense, freshman Nate Wesling did exceptionally well, his brother James said.
"Nate Wesling really stood out in his first varsity start and he held his own," James Wesling said.
"We can rebound off this loss by practicing hard these next two days and setting our focus on Mt. Lebanon on Friday," Wesling said. 
The next game for the Highlanders is away on Friday against Mt. Lebanon at 7:30 p.m.