Buzzer beater helps boys hoops to doubleheader split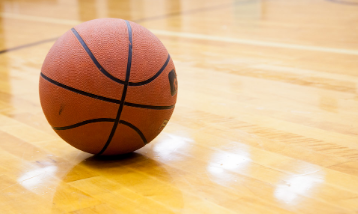 In a doubleheader last Wednesday, the boys basketball team lost the first game to Penn Hills and won the second game against South Fayette thanks to a buzzer beater by junior James Wesling. 
These two non-section games make the Highlanders' record 5-3. 
"After hitting the game winner, I was in shock but also super excited. (We fought) back from losing most of the game to winning at the buzzer," Wesling said. 
The win was a boost, but more work is needed, he said.
"We have been playing well in most of our games, but we still need to get better in order to succeed throughout the rest of the season," Wesling said. 
During the Penn Hills game, junior Joe Carr thought the team defended well and did not turn the ball over a lot, despite the loss.
"We could have improved by hitting more shots down the stretch in the game, but I think that gave us something we could work on going into the South Fayette game, and that showed," Carr said. 
Baldwin did not lose hope after falling behind during the South Fayette game, Wesling said. 
"We do a good job of not giving up when we are losing. We fought back and slowly shortened the lead that South Fayette had," Wesling said. 
Up next for the Highlanders will be their first section game, a battle against Upper Saint Clair at 7:30 p.m. Tuesday at home.