'Fighting Demons' falls short of rapper's standards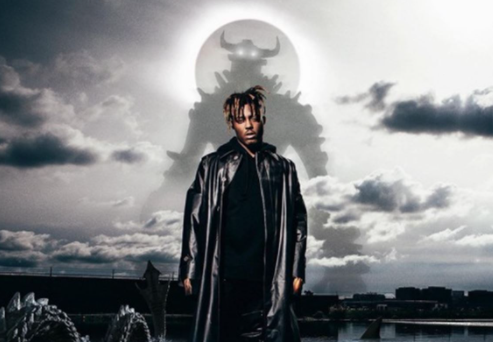 Tumi Ojo, Multimedia Editor
December 22, 2021
Fighting Demons, the posthumous album from the late rapper Juice WRLD, falls short of adequate standards. 
This album features many well-known artists, such as Justin Bieber, BTS Suga, Polo G, and Trippie Redd. It also includes monologues from Juice WRLD and Eminem, with both talking about music, drug addiction, and mental health. 
But this is not an album that fans would expect from a rapper. It is not hype nor exhilarating but quite real and distressing. Specifically, "Life in a Nutshell" talks about his loneliness while being a popular celebrity. In the song he says, "They know me for my talent, talent / But know how my pain feels." This particular line could portray the lives of many celebrities. 
Overall, the album itself is not great or terrible; it is at most decent. There is no real diversity in the album: All of the songs sound the same. Often, music from recently deceased artists does not match their usual heights, and now this has happened with Juice WRLD. 
Most of the songs have the same beat and melody, which makes the album sound unoriginal and dull. Give this record credit, though, for covering mental health and the realness of fame. For example, in "Already Dead" he says, "I'm already dead / I've been dead for years."
Juice WRLD's new record covers personal conflicts, drug experiences, and relationships, making it worth a listen, but not repeated plays.