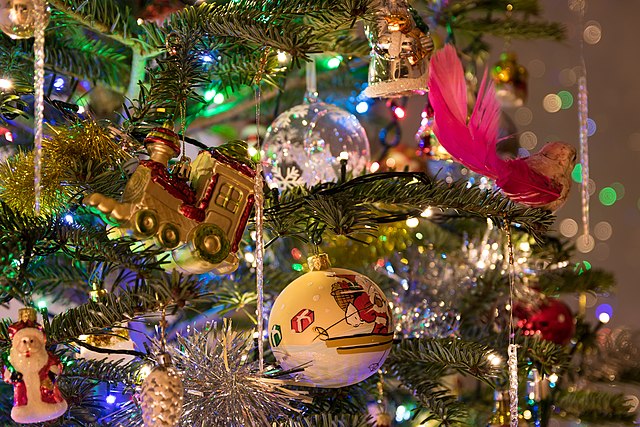 The 17 School Days of Christmas: These 5 Christmas productions rise above the rest
It's clear that there are many good Christmas movies and shows. However, five shine above all the rest. Here they are, listed in reverse order:
Number 5: Die Hard. While people disagree over whether this counts as a Christmas movie or not, it is one of the best and that's why it is on the list.
This action-packed classic really keeps viewers in suspense. This goes against the norm for Christmas movies, which are usually happy, loving and overall never violent. It also includes some amazing stars, such as Bruce Willis, Bonnie Bedelia, and Alan Rickman. 
Number 4: Rudolph the Rednosed Reindeer. When you think of Christmas, Rudolph is usually one of the first characters that comes to mind. 
Produced in 1964, it may not be a clear, high-quality production, but the animated movie was and still is a hit 57 years later. It is truly an iconic Christmas movie. 
Number 3: National Lampoon's Christmas Vacation. The 1989 film has everyone laughing, and it gathers the family around the TV as a sure holiday tradition.
Chevy Chase, Beverly D'Angelo, Johnny Galecki, and Juliette Lewis truly represent a family of that era, along with helping show the classic Christmas rush that everyone is faced with every year. 
Number 2: Dr. Seuss' How The Grinch Stole Christmas. Dr. Seuss wrote the story and the animated special followed, but few viewers expected such a great holiday film from the 2000 Jim Carrey production. 
The amount of effort put in and the production's ability to express the story are simply amazing. Carey, who plays the Grinch with the help of the makeup team, does an outstanding job bringing the character to life. 
Number 1: The top Christmas movie or show has to be Elf. The second-most viewed Christmas movie of all time ironically enough is the funniest and best. 
The movie is recorded in one of the most popular places in the country, New York City. Will Ferrell, who plays Buddy the elf, captures the essence of Christmas spirit, the importance of being with family, and how essential it is to always be yourself.