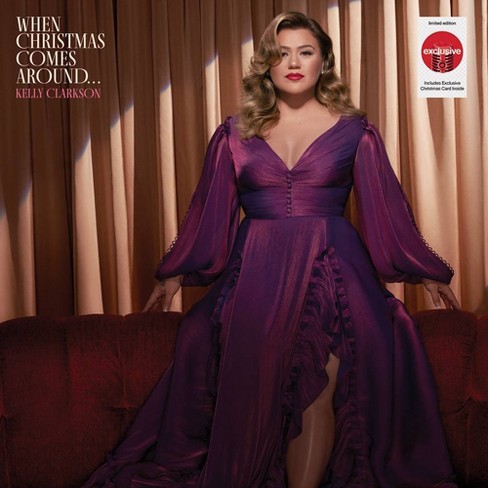 The 17 School Days of Christmas: Clarkson's new holiday record will win fans
With Christmas coming to town, people who want to hear festive music – but not the same old songs – should give Kelly Clarkson's When Christmas Comes Around… a listen.
Clarkson is known to be one of the best singers for Christmas. Her vocals and her experience with Christmas music allow her to rightfully claim the top spot among other singers. 
There are new songs with features from well known singers, such as "Glow," with Chris Stapelton, "Santa, Can't You Hear Me," featuring Ariana Grande, and "Under The Mistletoe," spotlighting Brett Eldredge. 
"Glow," is a song that makes Stapelton's vocals lift up Clarkson's vocals, and it is the same the other way around. This is an inspirational song to emphasize the importance of one's significant other. 
"Santa, Can't You Hear Me," will be a fan favorite since it has Grande's amazing vocals. It is a catchy song that is upbeat. 
Clarkson includes the cancel culture in her song "Christmas Isn't Canceled (Just You)," which can be best for people who disagree with a significant other. 
Another song that will hold onto some listeners' emotions is "Merry Christmas (To The One I Used To Know)." This song focuses on Clarkson's vocal and lyrical strengths. Listeners can feel as if the person who used to mean something to them actually means nothing now. 
Of course there are Christmas songs that are always covered, and Clarkson creates her own versions of "Jingle Bell Rock," "All I Want For Christmas Is You," "It's Beginning To Look A Lot Like Christmas." 
Clarkson's version of "Jingle Bell Rock" is faster paced and has more percussion in the background to give the song more life. Her version of "All I Want For Christmas Is You" is nothing like Mariah Carey's version. Clarkson decides to slow it down and focus more on the vocals than the catchy sound. 
Overall, Clarkson's album When Christmas Comes Around… will be a fan favorite because of the opportunities for something new and different versions of popular Christmas songs.