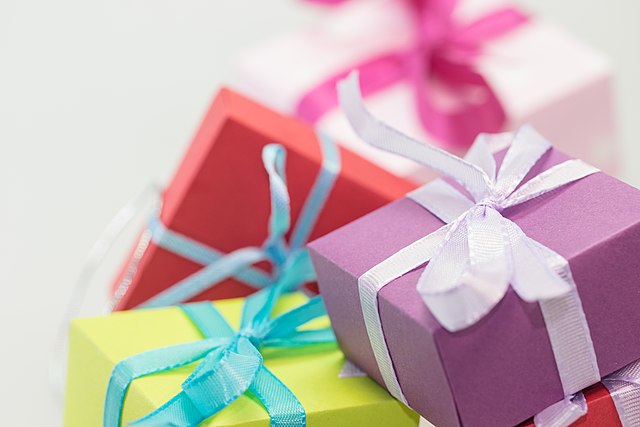 The 17 School Days of Christmas: Shopping list offers ideas for everyone
With Christmas coming around the corner, here are some shopping ideas so you're not stressed out the day before Christmas. 
For Mom: Moms have always been there for their children, so moms deserve to be spoiled with a unique gift. You can choose the easy route and go with beauty products, such as Origins, or you can get her something fun that she won't forget. Another gift could be something to look forward to, such as something to be used in the spring or summer. 
For Dad: Dads will ultimately take anything. They are easygoing and are just glad to be a part of Christmas. Some easy examples are always grill supplies, landscaping supplies, funny mugs or books. If you want to go all out and team up with your sibling or mom, then a good option would be that Blackstone grill or the Green Egg smoker he's always wanted. 
For Sister(s): Sisters who you are really close with you would probably make fun of you for getting them clothes. This could be a decent choice for some. But girls always need new electronics such as air pods, chargers, phone cases, or a microphone for karaoke. 
For Brother(s): Often the gift will be based on their personality, so if your brother enjoys sports, some examples could be a massage gun, weight training equipment, or a jersey. If your brother is the complete opposite and enjoys music and video games, then headphones, a speaker, or a brand new game could suit them. 
For close friend(s): A close friend's gift could mean more than your sibling's gift, so a lot of thought should go into these gifts. Consider a sentimental gift like a book of pictures or a bracelet, particularly those from Alex and Ani. Sometimes a gift for your best friend doesn't mean much, so a funny gift could be a good option — like a funny matching shirt or a funny picture together. 
For grandparents: Grandparents appreciate the little things like spending time with their grandchildren. You could make them something unique and thoughtful, or give them "free tickets" to hang out together and do something fun. 
For your significant other: This might be the most important for some, so do not be afraid to spoil them. Girls often enjoy jewelry such as rings, bracelets, and necklaces. Sensa accessories are a good option. If she thinks jewelry is basic, then try clothes or something creative such as a a list of date ideas posted on a board.
Boys, on the other hand, often enjoy sports, so a ticket to a game for their favorite team often suits them. Some guys might like something more affectionate, like a performance of their favorite song, or a scrapbook of their favorite memories.