Opinion: Disrespect for Sheeran doesn't add up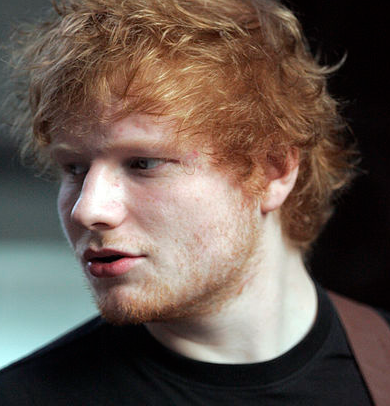 Ed Sheeran is the man behind the overplayed songs in the grocery store and that one Beyonce feature everyone has to play at their wedding. He is a household name for people in both England and America, a highly known A-List celebrity, with songs recognizable to people across the globe. 
Yet despite his popularity, Sheeran is not as respected in the music industry as he deserves to be. While his music continues to top the Billboard charts, Sheeran has innocently become one of the most hated-on artists in the industry.
It's not because his personality and ego are as controversial as Kanye's, though. No, the hate on Sheeran stems mostly from his appearance and those overplayed radio hits. 
Compared to other artists, Sheeran avoids glam at all costs. For a top celebrity, this draws criticism, as Sheeran is never glitzed up for award shows. But above his less than impressive fashion appeal, Sheeran also is hated on for his red hair. He has become the target of age-old ginger jokes and memes.
Society's beauty standards are evolving, fortunately, so making fun of someone's physical appearance is not so common or acceptable. When it comes to characteristics like the red hair of certain celebrities, though, those jokes are still acceptable.
"
This focus on his appearance has kept his critics from recognizing his lyrical genius and vocal ability. "
This focus on his appearance has kept his critics from recognizing his lyrical genius and vocal ability. 
While Sheeran is not known as a rapper, his song "You Need Me, I Don't Need You," is a hard-hitting song with punchy lyrics comparable to Eminem's early work. Much more frequently, though, Sheeran has stuck with the soft pop genre, which best fits his lyricism and impressive voice.
Sheeran has written a handful of tearjerker hits, from his first single, "The A Team," through "Supermarket Flowers," "Happier," and most recently, "Visiting Hours." The strongest of hearts can't help but be affected by the genuine lyrics like those found in these songs.
Sheeran's four solo studio albums chart his personal progression. 
Plus started his career and touches on his struggles with being homeless for two years before achieving fame. Sheeran's newest album, Equals, touches on his recent marriage and first child, incorporating his personal experiences and trials into his lyrics. 
Throughout all of his work, he avoids the distasteful lyrics found in so much pop music today. 
It's difficult to find an artist who writes from the heart, but Sheeran is still producing songs that are touching and heartfelt.