Security chief branches out into nationally published comic books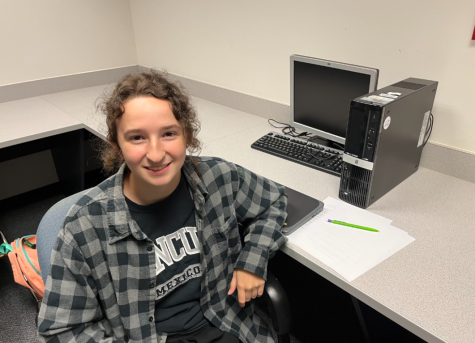 More stories from Ava Bell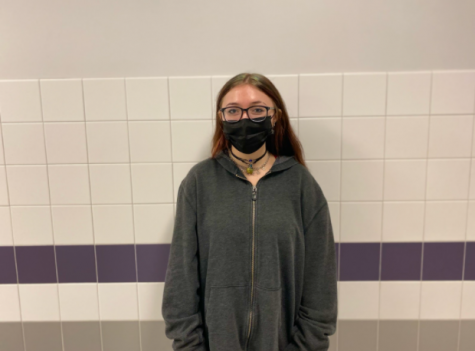 More stories from Stevi Simonelli
Security Chief Loran Skinkis, who is also a cartoonist, recently has had his artwork reach a new level of recognition in the comics world. Ironically, two of his biggest works involve tree-related characters. 
"I was posting my own comic strip called Twiggy and the creator of (the comic book) Log saw it, and he asked if I'd be interested in doing some comic strips of his characters," Skinkis said.
Twiggy the Stick, an ongoing comic strip that Skinkis both writes and draws, is a lighthearted comic strip which had been published in the Pittsburgh Current alternative newspaper, and focuses on a twig who stays positive during unfortunate times. The Legends of Log, written by "Ski" Suharski, is a comic book series about a talking log and his sidekick who battle enemies.
"I think we both got a laugh that he was doing a strip about a talking stick, and I was doing a comic book about a talking log," Suharski said.
Skinkis, along with other artists, drew the art for Legends of Log: Sorcery of Madness, the third issue in the comic book series. As he was putting together a team of illustrators for The Legends of Log, Suharski reached out to Skinkis after viewing his work. 
Skinkis was sent the script and was asked to put together drawings to accompany the story.
"With Loran's work and experience in both comic books and comic strips, I knew he was the artist needed to fill the position," Suharski said. 
As it is the first nationally published comic book that has featured his art, this was a huge moment for Skinkis. 
Skinkis has been drawing comics since he was a teenager and has always dreamed of being a comic book artist. He attended the Art Institute and worked as a graphic designer, creating art for billboards, before becoming a security guard at Baldwin. Skinkis even drew comics while serving overseas in the Marine Corps.
"I'd love to be a comic book artist. That was always my dream," Skinkis said. 
Skinkis has done self publishing for his comics in the past. These comics can be viewed on his website, Skinkis.com.
James Wodarek, a design teacher at Baldwin High School, said Skinkis' work is impressive.
"
His layouts and design are really good."
— -James Wodarek
"His layouts and design are really good. His execution and illustration is very professional," Wodarek said.
Skinkis, meanwhile, is looking forward to future work on The Legends of Log.
"I did the art for the third issue and I'm working on the fourth issue as well," Skinkis said.
The Legends of Log comic book series can be purchased for $1.99 each on the Alterna Comics website.
"Issue Number 4 will be coming out in 2022, sometime hopefully in February," Suharski said.
Leave a Comment
About the Contributors
Ava Bell, Staff Writer
Staff Writer Ava Bell is a senior and is in her second year on the Purbalite staff. When she is not listening to music, she can be found looking at the...
Stevi Simonelli, Staff Writer
Stevi Simonelli is a junior and first-year staff writer. She can always be found watching Netflix and ordering Chipotle.