Column: New NBA rules aim to help defense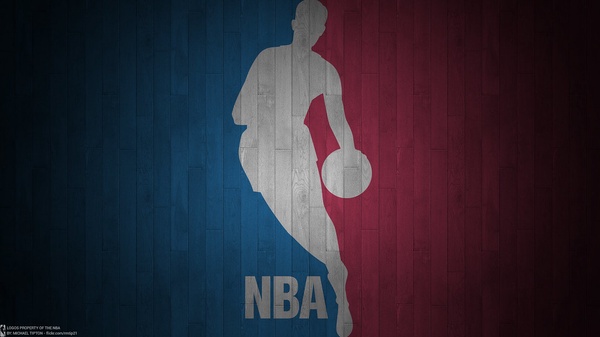 The NBA added a new rule change that has already started to have consequences throughout the league's first preseason games.
The league has added a rule against "non-basketball moves," which is defined as when a player jumps or runs into another player on purpose to draw contact for a foul. This change has mainly been affecting smaller guards who try to take advantage of their speed and shiftiness to get around defenders or to get defenders jumping to draw fouls.
The targeted move was mainly brought into the league by Trae Young, a young guard for the Atlanta Hawks. He is undersized for NBA point guards, only being 6'1, which has led him to come up with groundbreaking ways to score. With his mix of logo shots and his ability to draw contact, it is no wonder his game has transferred over so smoothly from college to the pros.
Since Young added this move, many other stars have begun to take note. Steph Curry, who is the greatest shooter of all time, has added this move to his arsenal. In one of his preseason games, he tried the move and no foul was called. The camera showed him complaining about the lack of a call and even his coach had to laugh at the no call.
League officials felt this rule was much needed after last season, as some of the best scorers in the game were beginning to show the true weaknesses in the foul-calling system. 
This new rule may seem small, but it changes a lot throughout the league. It gives point guards fewer options to produce points. It also gives the bigger guys more opportunities on defense and allows them to show more of their offensive skills, with guards having to pass more. 
Another small rules tweak the league has added is backing into defenders. When players bring up the ball and beat their guy, they sometimes will try to jump backwards into them, causing the defender to run into them and draw a foul.
The NBA seems to be adding rules that benefit the defenders more these days. 
Offence can always evolve, but defense gets left in the dust and can really never have game-altering new approaches, so rules to give defenders more opportunities can make the game much more competitive and allow new players to emerge as stars in the league.
This rule will show the true weaknesses in some superstars' games and show the true potential of many new guys.
With the season starting Tuesday, it will be interesting to see how the changes will really affect the way the game is played.