Despite loss, doubles tennis team makes mark at WPIAL tourney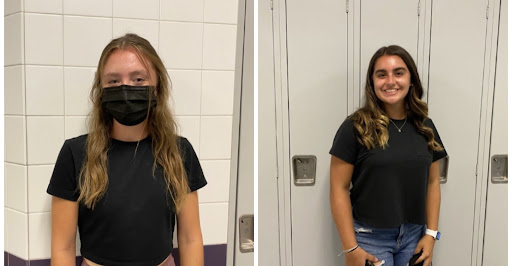 Although they fell short in the WPIAL semifinals to Fox Chapel on Wednesday, junior Emma Overlingas and sophomore Gabrielle Moder were proud to make a little bit of Baldwin sports history.
This was the first time in over 20 years that a girls doubles team made the WPIAL tennis tournament. The girls were excited about that accomplishment.
"It feels good," Overlingas said. "It obviously wasn't really expected of us because Baldwin isn't really known for tennis. So it felt good, especially to be the first in such a long time."
Making the day even more special, Moder's aunt was a part of the last girls doubles team from Baldwin to make it to the WPIAL tournament. 
"My aunt and uncle have always been a big influence on me because they played," Moder said.
Overlingas and Moder lost in the semifinal game to Fox Chapel 2-0, and then lost the third-place game to Oakland Catholic.
Coach Donna McCord said the girls played well, but Fox Chapel is a tough opponent.
"The girls played a really great game," McCord said. "We fought hard, but Fox Chapel was really good and just played a better game than us."
Just making it to the WPIAL tournament was huge, the coach said.
"I'm really proud of them," McCord said. "I hope they understand the accomplishment they have made."
The girls enjoyed the opportunity to compete in the WPIAL tournament.
"It was a really cool experience. It's kind of rare, you know. And we were trying to keep our hopes up, but it was pretty interesting and we were really excited," Moder said.