Violent, fast-paced Squid Game an intense series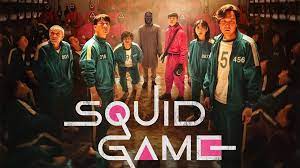 The new series Squid Game is on track to becoming the most popular show in the history of Netflix. It already is the most watched show in over 90 countries.

Squid Game takes place in South Korea, where people living in poverty join a series of games of chance to win a grand prize jackpot. But the game takes a sick turn when it is announced that the losers are killed — quite literally "eliminated."

The series moves at a high pace and with an intense mood. It makes for an incredible series, although the surprise ending was not very satisfying.
Korean actress and model Hoyen Jung has become the breakout star, gaining over 9 million followers on Instagram since the series dropped. 
As a note to more sensitive viewers, the series includes vulgar language, inappropriate scenes, and a lot of gore.