National food shortages reach district lunch lines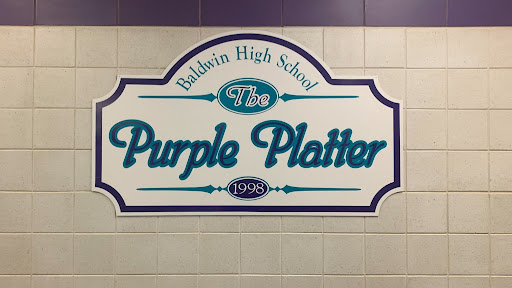 Schools across the country are facing food shortages for their lunch programs, and that trend has reached Baldwin-Whitehall.
Food suppliers nationwide are dealing with staff shortages and Covid outbreaks, so districts are not getting their usual food orders filled on time. Joyce Weber, the head of district food services, said the district has had to scramble in the past week to make menu changes, and the shortages are likely to continue for some time.
"We have been in a crisis mode to find food for everyone," Weber said.
As one example, Weber said that when a food distributor had a Covid outbreak among warehouse staff and drivers, it had to cancel that week's deliveries to districts throughout western Pennsylvania.
"Therefore, approximately 150 school districts did not receive food on Wednesday," Weber said. The district "had to pull inventory from all four schools to make it possible to feed students breakfast and lunch for the remainder of this week and Monday."
At the high school, the district is trying to keep offering cheeseburgers and pizza, which are popular entrees, while other entrees have been affected by the food shortage. But this has been challenging, and it has required some sharing of menu items among the district's schools.
"
The new pizza they have tastes much worse."
— junior Julius Quick
"The facilities department assisted food service by making emergency deliveries of food to (McAnnulty) and the high school by transporting inventory from the other two schools," Weber said. "The high school received various types of pizza from other schools in order to serve a pizza entree daily.  Hamburger buns were rushed to the high school to allow the high school to continue serving cheeseburgers daily."
But there is no quick solution for every shortage.
Popular potato sides, such as fries, sweet potato fries, and sweet potato waffle fries, likely will be limited, Weber said. Also, the district's produce company has been unable to deliver to the schools, leaving the district with a lack of fresh produce.
The shortages, not surprisingly, have left some students disappointed.
"It is affecting me as I used to get nachos, and they aren't there anymore, and the new pizza they have tastes much worse," junior Julius Quick said.
Junior Sajan Dangal agreed.
"In this food shortage, I have noticed that we are not getting any more fries, and we don't even have the usual vegetables in our lunch," he said.
Weber said many companies cannot provide estimated dates as to when their products will be available. 
"We know that the students are unhappy that they cannot have fries daily with their lunch entree," she said. "But until the product is available nationwide and at our distributor, ready to be delivered to the schools, the menu at Baldwin High School will be impacted."
In addition to the food shortages, paper supplies, foam trays, and disposable utensils inventory is short. The products are needed by many restaurants that have increased their takeout business, leaving little left for school districts.
Dangal says the lack of materials has been difficult for him.
"It is affecting me as my arm is broken, and it is harder to eat without a plate and container. I can't eat as easily, and I have to put things in my pockets to take it back," Dangal said.
Senior Brandon Kuhlman agrees that the dishes are an issue.
"The food choices are okay. It's plating that is the issue," Kuhlman said, referring to the small cardboard containers used at today's lunch to serve pierogies.
Younger students in the district are facing shortages as well. Supplies of a popular lunch choice at the elementary schools, Smuckers Uncrustable PB&J Sandwiches, are severely limited due to the food production company prioritizing retail sales over school line product production. 
As a recent article in the Wall Street Journal pointed out, there are many causes for the food shortages being seen throughout the country.
 "Many (school districts) now find themselves at the center of supply-chain woes gripping the broader food industry: Manufacturers are cutting flavors or halting production because of capacity problems, while some distributors dropped deliveries to schools," the Journal article said.
The nationwide food shortages are expected to last six months. Weber said parents have been notified of the changes and are encouraged to have their children pack lunches.
Though the school district has been hit with these shortages, food is still available for students. 
"It may be a different food item we offer, but we still have food choices to offer every child," she said.