Sports practice is essential, but so is a positive mindset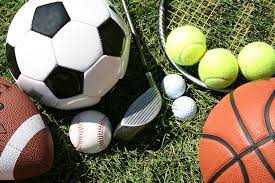 For many people, ability and practice are the two main factors to succeeding in sports. Although having both of those traits is important, a good mindset is the key to a better performance. 
Make no mistake: If an average person randomly decides to have a good mindset while playing ice hockey against Sidney Crosby, that does not mean he or she will win. But if people go into games expecting negative results, then chances are they will not play their best. 
Negative mindsets are always difficult to overcome; however, in sports there is a way to channel that energy into something great. 
Negative energy can be channeled into passion. As this is easier said than done, let the drive for what needs to be accomplished be driven by purely wanting to do the best job possible. It is highly likely for nerves to consume a person's every thought, but putting those nerves into working harder can possibly save the game. The game is not over until it is over. 
Do not let a bad score overwhelm the game still being played. Motivation can be found anywhere. It is just a journey that starts with a little bit of positivity, even if it seems impossible. 
Rather than think, "We are never going to come back from this," try thinking, "They will not score any more goals in this game." Although discouragement and a negative attitude seem fitting for the moment, try to not let yourself give up, especially during the game. 
In January, I began to go to my first conditioning sessions for lacrosse. This sport was completely new to me, and I had never done anything like it. 
The most important thing that I have learned from the entire season is that negativity will make things go worse. It took me a while to understand that, but when it happened, my playing became better, and I looked more confident. 
Rather than focusing on the fact that I was new to the sport while players from other schools have been playing for numerous years, I was going to play my best. People cannot do better than their best, so why not try to be your best all the time? 
The last step of positivity and a good mindset is realizing that bad days are bound to happen. Not one person has a perfect life, and it is important to know that bad days will happen, but they cannot define overall success.