Guzzi headed to England to play soccer and study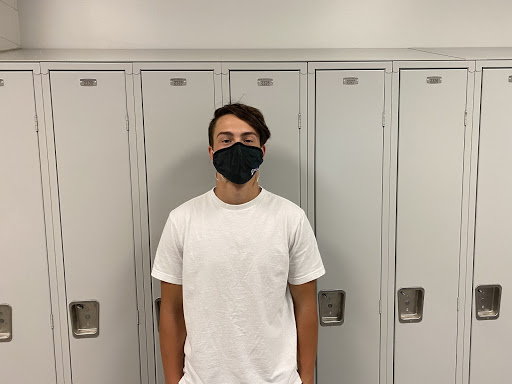 Tai Guzzi, like many seniors, is headed off to college. Unlike most, though, he will be studying in England while he plays on a professional soccer club's academy team.
Guzzi will be playing for Bracknell Town Football Club's academy team, which is where younger players develop their skills, while he will attend Anglia Ruskin University and work toward a bachelor's degree. 
The opportunity came about after his Pittsburgh club team, Beadling, played in a showcase event in another state. A representative from Bracknell Town FC later reached out to him. He decided to join the club and attend one of its partnered colleges.
Although this is a lower-level team's academy, Guzzi hopes to progress further.
"That is the ultimate goal on why I am going over there — because I want to develop myself," Guzzi said. "Scouts come out to look at the team when we play some of the better teams in the league."
This won't be his first time in England.
"I have been to London in 2017 for another soccer trip before, so that will be helpful to have experience already," Guzzi said. 
Guzzi's love for soccer started in his freshman year, when he started to excel as a defender. 
"It started in high school, because the environment is different. Playing with my friends and trying to make the playoffs is a really great thing as I leave high school," Guzzi said. 
Junior Cole Thomas said Guzzi's skill made a difference for Baldwin's soccer team.
"He was one of the major reasons why we made it to the second round of playoffs for the first time in about 15 years. Tai is a key part of our defense," Thomas said.
Senior Joey Kosslow agreed that Guzzi played a huge role for the Highlanders.
"Tai is a great leader, great friend, and everything you want in a teammate," Kosslow said. 
Guzzi plans to work toward a bachelor's degree in management. If soccer does not work out, he will find a job in business.
In the meantime, Guzzi will enjoy this unique situation.
"It'll be fun seeing the culture over there and see how their lifestyle is different than ours in-depth," Guzzi said.