For these students, TikTok fame arrived unexpectedly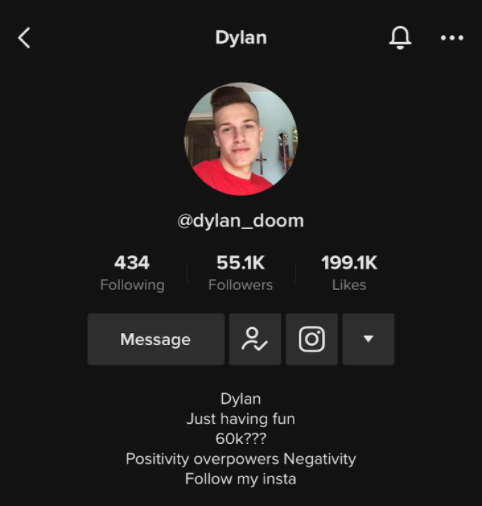 TikTok has been a major source of positive feedback for senior Dylan Farabaugh. He began posting dance videos and reactions for fun, but he soon found that other people were enjoying his humorous content as well. 
"I never expected people to like what I was doing," Farabaugh said.
He saw a lot of positive feedback from people who were watching his content. His most popular video is one of him reacting to a comedy skit using an audio of comedian Kevin Hart, and it has almost a million views.
Farabaugh is among several students at Baldwin who have gained a sizable following on TikTok. 
Junior Bobby Konesky has been overwhelmed with positive comments on his account. Though he only has two posts, one of them has reached over 1 million views. 
Konesky's most popular video, with 1.7 million views, is one of him showing his personality through multiple clips of his funny moments. He said that when he first posted this video, it did not get many likes, but when he woke the next morning, he saw that it had blown up.
Many people commented on the post and said they would like to be friends with him. Konesky said the best part of the experience was knowing that he was able to make people laugh.
Junior Heidi Johnston has three TikTok videos that have gotten over a million views each. Johnston often posts about celebrities and movies, with her most popular videos being about Riverdale, TikTok star Lil Huddy, and Disney actors. 
All three students said they did not create their posts with the hope that they would go viral. And yet their videos have gotten a lot of popularity. 
"The popularity was accidental. I only posted the TikToks for fun," Johnston said.
Konesky agreed, saying he was only posting whatever he wanted, trying to give his friends a laugh. 
Johnston and Farabaugh, who post regularly, also said that regardless of the popularity they receive on certain TikToks, that is not their aim. The videos they post are just for themselves, so they have not tried to change their content to receive more views. 
In explaining the popularity of her posts, Johnston simply said, "People probably had the same thoughts as I did."