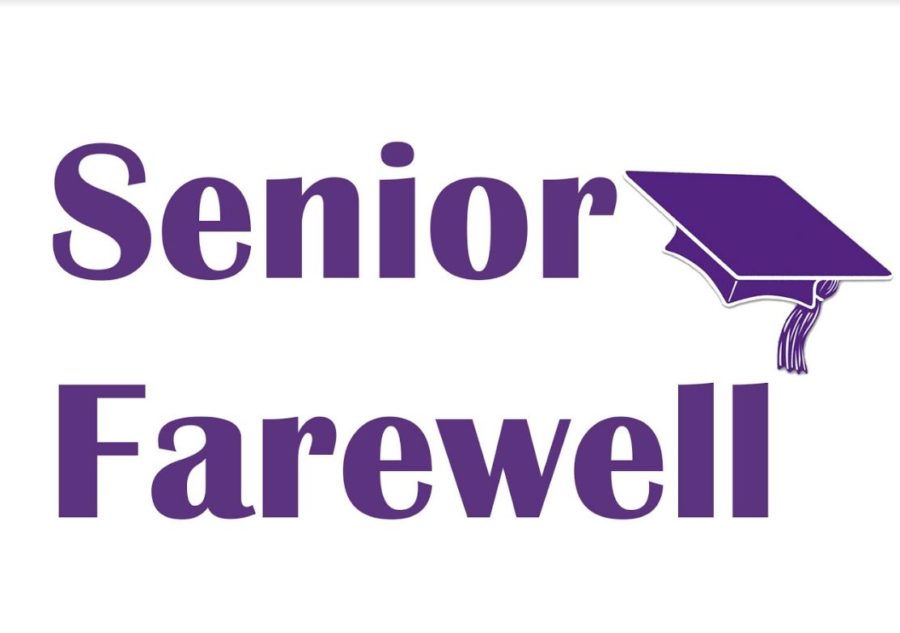 Senior Farewell: High school expectations were off, but the experience was still rewarding
I will be the first one to admit that throughout my four years at Baldwin High School, I was not the most motivated or go-getter type of person — even though I constantly made myself stressed about getting high grades and preparing for the future.
I did not participate in many clubs or extracurricular activities. I was not involved or even interested in most of the things offered at Baldwin. Most people said I would regret not participating more, but I still think they are wrong. 
My freshman year, while certainly not the best, was the year that taught me the most about how high school works and how to have realistic expectations about it.
Before ninth grade, I said I was going to get straight A's and go out every chance I had. These expectations were not realistic at all. I thought high schoolers were exciting people who went out every night and did all these cool things. And while some people are and do that, most of them do not. 
I put so much pressure on myself to live out what I thought was the high school dream in freshman year that I failed to slow down and actually appreciate the friends I had and the memories I was already making. 
Sophomore year was probably the hardest year in terms of academics. It was my first year taking any type of AP classes, the first time I really struggled to pass a class, and the year that I had the most school work in total. But I would not change a single thing about it, because it taught me  how to not put so much pressure on myself and just enjoy myself and my teenage years. 
Junior year was the hardest year in general. My mental health was going down, I was dealing with friend issues, I was taking harder classes, and I was trying to research colleges and  plan out my whole entire future. 
The pandemic took away from my junior year, but it also helped. Because of the school closures, I was able to focus on myself and was able to take a breath. It made me feel a sense of unity as everyone was going through the same thing I was, all of us at home because of the pandemic. 
Junior year made me a better person and student. Even though my motivation suffered for a while because of online learning, it taught me better time management skills and how to appreciate what I have.
While my senior year was not like I expected it to be like when I was younger, it certainly was my best high school year. I first did hybrid for about one nine-weeks, but then went into full remote by January. But even though I was not in school full-time, I still was able to have the senior year experience through senior rec, senior skip day, and soon the senior prom. Out of school I was still able to have fun my senior year and hang out with my friends. 
And because I knew what college I was going to and already was accepted, I did not have to worry about that or worry so much about my grades. I was just able to enjoy and take my senior year in stride. 
So while high school was not like I expected it to be, I would not trade my experience in these years for anything.