Lord Huron brings the sad songs again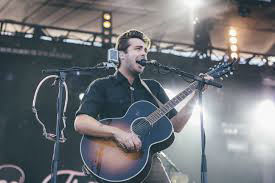 Musical artist Lord Huron's new album, Long Lost, has some songs that are incredibly sad and touching in unexpected ways.
Huron is commonly known for his song "The Night We Met," which explains the feelings of heartbreak and how a person's significant other changes over time. 
Although Huron's new album has an upbeat tune to it, his sadness is still present during each song. Huron's songs have always been sad, but this album has put a new twist on the feelings behind his music. 
"Love Me Like You Used To" adds a touch of country to a song about wishing someone would come back. "Long Lost" is the title track and explains what it means to fall in love with someone. 
In all, Lord Huron's new album is definitely meant for those with a broken heart, since it helps relieve those feelings of sadness.