Birdy comes back with Young Heart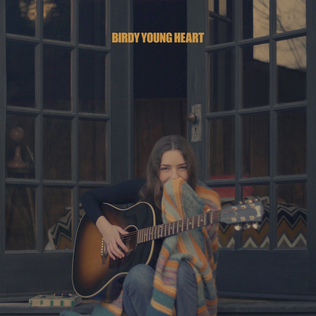 The 24-year-old British musician Birdy has released her fourth album, Young Heart, making a comeback after struggling with writer's block.
This album has a similar sound as her previous one, Beautiful Lies, but Young Heart seems more authentic and real.
This album is mainly about a break-up she had with her ex-boyfriend, who she keeps anonymous. A handful of the songs are about love, such as "Nobody Knows Me Like You Do," "Deepest Lonely," "Second Hand News," and "The Otherside."
Each song from the album gives a different feel and emotion, but still keeps that soft and melancholy sound. Each piece has its own acoustic-type beat, but listeners can still differentiate one from one another.
This album's music genre alternates between indie and alternative, which Birdy has kept to on her previous albums and pieces. Most of the songs give a calming melody that would appeal to most audiences. The artist also incorporates a lot of powerful lyrics in most of these pieces.
Overall, Young Heart is a very beautiful album. It surely does not disappoint after Birdy's absence from the music industry for a long period of time.