Barakat leads the way at track WPIALs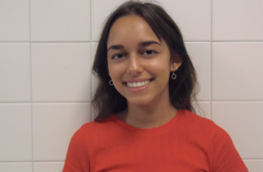 With a victory in the 800m and a sixth-place finish with her relay team, senior Lena Barakat was a standout at the WPIAL track and field meet Wednesday. 
As the 800m WPIAL champion, Barakat also earned a spot in states.
"I've never qualified for states in an individual event before, so I know I really achieved something," she said.
Even though Barakat was anxious about possibly getting passed, she stayed resilient and maintained her spot in first place. 
Barakat has been running since her seventh grade year. She was in the top 25 for states for cross country last fall but was unable to participate due to COVID limitations on the number of runners.
With this being her senior year, the pressure was on. 
"My coaches said I owe it to myself after missing out on a season last year due COVID and not being able to go to states for cross country," Barakat said. 
Barakat was thrilled that she was able to qualify for states, especially considering that she has only ever qualified for group events prior to Wednesday's WPIAL meet. 
"It's satisfying to know that I'm actually good and capable as an individual and not just with a relay team," she said.
Not only did she win in her 800 meter, but she and Gina Bolla, Beckah Priano, and Kenzie Hirt took sixth place in the 4×800 relay. 
The relay didn't start off too well, with them in 10th place, but Barakat credited Hirt for helping bring them to sixth. 
The competition was tough and the hot weather was getting to them, but Barakat was pleased with how the race went.
"I felt the best I've ever felt during a race, despite the nervousness," she said.