New world lit class will question the canon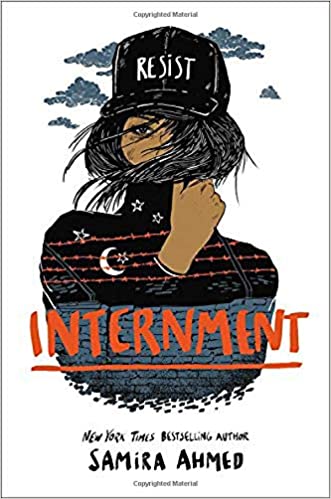 This year, as in many previous years, Baldwin High School offered a British literature class for seniors. Next year, the school will join a nationwide movement by shifting it to a class that covers authors and writing from throughout the entire world.
English teacher Cassidy Cooper is designing and will be teaching the new world literature class. She said it will offer more freedom to teach about different authors, time periods, and genres. 
"It has been a lot of fun coming up with the ideas to create this course, and it is really different from the current full-year senior British literature course," she said. "This new course will allow students to explore modern texts, diverse authors, and seek to answer the question: Is classic literature still relevant to us?"
The course will do this by examining some works that will be new to Baldwin.
"The idea of this course is to explore and challenge the concept of 'classic' or 'canon' literature. Of the novel options in the course, there are a variety of diverse author voices, including African-American, Indian, and Cameroonian," Cooper said. "The goal of the course is absolutely to include as many voices and cultures as possible."
Among the novels available for students to choose from will be Internment, by Indian-American author Samira Ahmed; Behold the Dreamers, by Cameroonian author Imbolo Mbue; and The Four Winds Kristin Hannah.
Cooper said she believes that moving beyond teaching only British lIterature will really benefit the students taking it. Still, she said, the course will share characteristics with all other English classes.
"Like every English class, students will be expected to complete a variety of readings, write essays, explore research topics, and participate in class discussions," Cooper said. "As this is a senior-level course, my expectations for students may be higher: You should be prepared to think outside the box, questions, and develop skills needed for college."
The new world literature class will join other choices that students already have for a senior-year English class. 
Students have been able to take an Advanced Placement literature class for years. More recently, the department has added a College in High School course and the option of choosing two one-semester courses that focus on particular concepts or genres.
"Over the last few years, the focus of the senior semester course has been around the idea of providing courses based on student interest," Steve Sinning, English department chair, said. "We wanted to create a full-year option that was equally as appealing to the students as selecting two-semester courses".

Some students in Cooper's current British literature class also find interest in this upcoming class. 
"I think this class is long overdue," senior Cecilia Mancuso said. "The number one thing students complain about is not being able to understand old text. Learning with modern text will be much easier for this generation to comprehend," she said.
Senior Louisa Tiriobo agreed.
"From what I have been told about this class so far, I believe it will be a good class since this year we've worked a lot with older texts, and adding more modern ones sounds like a good idea," Tiriobo said. "If I could, I would take the class since it would be more relevant and modern to us."