Teenage Fanclub offers a great summer album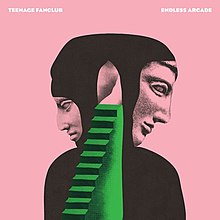 Endless Arcade, the eleventh album from Scottish band Teenage Fanclub, is a great addition to blast with your windows down all summer long. 
The perfect sound and vocals give off a great beachy, rock and roll vibe, making it perfect to play alongside all of your other favorite summer classics. 
This album is mostly a mix of mellow rock music with more bass and musical hits, making it a great mix for everyone's taste. The sound is similar to the one found on their previous hits and studio albums. But the big difference for fans is more of a harmonious sound and catchy lyrics that make this record bound to become a classic. 
The catchy, happy songs "In Our Dreams" and "Warm Embrace" are likely to become among the more popular songs.
Overall, the band's new studio album offers the sound that fans are used to plus newer guitar sounds, which should allow them to expand their audience base to include newer listeners.