Genshin Impact update leaves players unhappy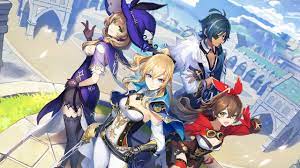 Update 1.4 of the game Genshin Impact is something many of the players were looking forward to, but the events so far have left the players underwhelmed. 
Genshin Impact is an action RPG where the players portray a traveler who is an outlander trapped in a world and in search of their sibling. The game gets an update every six weeks and each update introduces new features and characters to keep the fans playing. 
Update 1.4 seemed promising, as the Windblume festival and many new minigames were to be introduced. However, when the update arrived, it almost immediately was met with backlash from the fans. 
After players downloaded the updated version, it still took two more days of waiting for the events to become playable. The wait was even more disappointing since update 1.3 was a filler update that had already left the players with nothing to do. 
After the events all launched, it only appeased players for a very short amount of time. The minigames were fun during the first playthrough but quickly got repetitive and boring.
The event domain has a variety so it won't feel repetitive, but players say it is only fun if they play it with friends. Soloing the domain is just as boring as the rest of the minigames. 
The update also does nothing about the huge security issues that many players were reaching out to the company about.
Despite the negatives, many players have still enjoyed the update so far, as the story and hangout quests with characters are entertaining. 
Not all of the events have been released for the update, so players hope that future events will live up to their expectations despite their disappointment so far.