Viewers may want to stay `Away' from this musical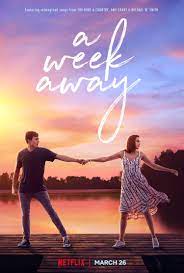 A Week Away, a new musical on Netflix, is sweet but predictable and full of unnecessary songs and dance. 
The musical follows Will Hawkins (Kevin Quinn), a teenager whose only choice is to go to a Christian summer camp to stay out of juvie. Throughout his week at camp, he finds friends, family, and a new home. 
The musical provides heartfelt, cheesy, and predictable moments. Throughout the film, Will learns life lessons, meets a new girl, and lies about his past. 
The musical could have been improved with better acting, less autotune on the songs, and a better ending. 
A Week Away has a variety of songs, including covers and original songs. The singing and dancing in the film comes at expectable moments, creating a lack of interest in the musical. 
It is easy to predict what will happen next, and the film is stereotypical, making it hard to pay attention the entire time. 
The ending is sweet, but from the beginning, anyone can figure out what will happen. 
Overall, A Week Away has a nice message, but it is mainly for religious people, and is hard to stay interested in.