New record finds Willie Nelson still making great music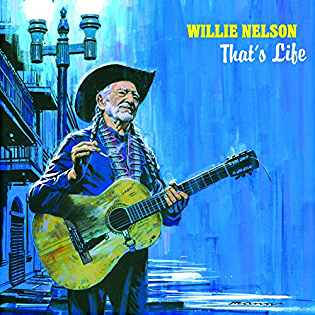 That's Life, the new album from the legendary country star Willie Nelson, shows that age does not diminish talent.
This album is a tribute to Frank Sinatra: All of the songs are covers of Sinatra songs. Sinatra is one of the most talented musicians in recent history, which makes it impressive that Willie's renditions of the songs are comparable to Sinatra's renditions. 
Willie Nelson is 87 years old, yet his voice has aged like fine wine. Willie's voice has always been quite unique and nasally, but on this album, he sounds smooth and relaxed, which complements the Sinatra covers perfectly.
Another country legend, Johnny Cash, also released music toward the end of his life and its sound was a far departure from his earlier work. For many musicians, age can put a stop to a career or degrade a singing voice, like with Cash, but Nelson sounds better than ever on this most recent album.
The fact that Nelson can make an album that is somewhat different from his normal work shows how skilled he truly is. He usually sings about the life of a lonesome cowboy, so hearing Willie reflect on life is a welcomed change of pace.
Nelson excels when he slows down for a more reflective piece. "Just in Time" shows that this slower and jazzier direction is a strong point for the singer.
The title song of the album is a masterpiece on an already wonderful album. Willie's smooth and rich vocals complement the acoustic guitar and piano perfectly, making for a jazzy and calm cover of the inspiring song.
While this album is a wonderful and calming experience, it does not innovate or do anything new whatsoever. All of the songs are covers, which is not necessarily a downfall, but innovation is preffered to what listeners have heard before. 
While he may be nearing the end of his life, age has not slowed down or decreased the quality of what Willie Nelson can do, as proven by this album.
About the Writer
Elias Olexa, Staff Writer
Staff Writer Elias Olexa is a sophomore and a first-year member of the Purbalite. When he isn't listening to Pink Floyd, he can be found running, spending...