Gen Z develops an interest in older films, new genres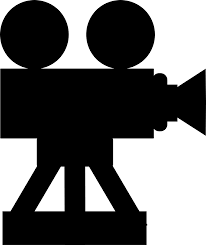 Streaming channels and social media are the reason that so many people of this generation have developed a broad taste in movies and television shows. 
Gen Z has dived into the waters of older films and movies of interesting genres that don't get enough recognition. They get recommendations to watch these lesser-known films through media platforms like TikTok or Twitter, and simply from recommendations offered by their streaming services.
On TikTok, there are countless accounts that recommend shows and movies to watch on various streaming channels.
Netflix, meanwhile, has a category labeled "Since you watched…"  that recommends other movies or shows based on ones the viewers already have seen. Whether the recommendation is of similar genre or plot, it provides films and shows that fans tend to enjoy. Hulu has a similar "For you" category, listing similar movies and shows to the ones viewers have seen.
Meanwhile, Disney + has many unique categories, including those that offer films from Marvel, Disney, Pixar, Star Wars, and National Geographic. Disney + also has a "recommended for you" category.
Disney + also has a category for old Disney films that a lot of Gen-Z fans have browsed through, developing an interest for classic movies. 
Many old films that otherwise would be unknown to this generation have been coming across social media and streaming services, giving movie fans much more to consider. A lot of people have developed a fondness for genres they would have never thought to watch.
Social media and streaming channels have given numerous people an interest in all sorts of movies and television shows. It has impacted this generation and has educated Gen-Z on new film genres and styles.