What to Binge Watch: Sherlock solves problem of what to watch next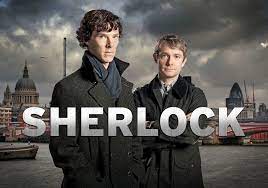 For fans of crime and mystery, BBC's Sherlock is a must watch. Starring Benedict Cumberbath as Sherlock Holmes and Martin Freeman as John Watson, the series is based off of the iconic books of Sir Arthur Conan Doyle. 
Set in modern-day London, the series has Sherlock and Watson team up to solve a variety of cases in 13 episodes over four seasons.  Between the complex mysteries, friendships, and blood relations, viewers are sure to be entertained.
One of the standout features of Sherlock is the cast, as each actor is perfectly set in their roles. The audience will end up falling in love with even the less-than-personable characters.
Each case is unique, and viewers must put together puzzles to solve each mystery.  Every episode features a variety of moving parts, which makes these cases more interesting than the basic mysteries of other detective shows.
Those bored by the usual predictable plots of mysteries will no doubt be impressed by Sherlock.