New Zara Larsson album not worth the listen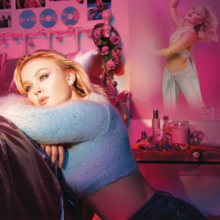 Zara Larsson's voice can easily be compared to a mediocre Britney Spears on her new album Poster Girl.
This has to be one of the most overrated albums to come out so far in 2021. It is filled with Autotune and every song sounds like it should have been made in the early 2000s. 
Larsson could have a brilliant voice, but there would be no way of knowing with the amount of Autotune that is used in her music. 
The only songs on this album that are bearable to listen to are "Wow," and "Ruin My Life." 
Every other song on this album sounds practically the same, and all have lyrics that are not clever. The music is repetitive and almost irritating to listen to. 
From the first song, "Love Me Land," this album  starts poorly and continues in a downward spiral from there. 
Overall this album is poorly done and sounds out of date for the pop genre.
Unless you like music that would be heard playing at a children's store,  this is not the album to listen to.