Chill Club aims to strengthen students' mental health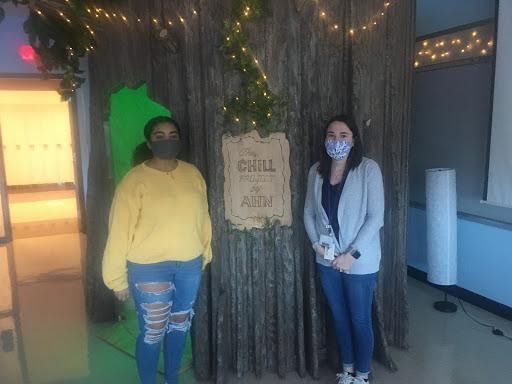 As teen mental health continues to worsen, Baldwin students are striving to increase discussion of this difficult topic.
Sophomore Class President Brooklyn Williams organized the Chill Club to spread awareness of strategies that students can use to alleviate mental health problems.
"Mindfulness is being aware of your surroundings," Williams said. This awareness is of vital importance to Generation Z, which finds itself immersed in distracting information from the Internet and media. 
The club aims to teach students "how to deal with their emotions and deal with themselves on their own," senior Alyssa Mooney said. "Mental health has been a very big topic and a very big problem among kids our age now, and it's just getting worse." 
To alleviate this, the club hopes to remove the stigma surrounding mental health. 
"It's a very taboo subject," Cassidy Williams, who is unrelated to Brooklyn Williams, said. So the emphasis of the club is on discussing everyday stressors that must be faced and overcome by teens.

If mental health remains unregarded and veiled by secrecy, problems pertaining to it will remain unresolved. Because of that, Williams plans to incorporate open discussions into the club's monthly meetings. Such discussions will address stressors directly and help kids overcome them. 
"Social media … has been a big precursor for a lot of the mental health issues." Mooney said. "All of that stuff has really impacted kids our age." 
The club meets in the Chill Room on the first Wednesday of every month. Though these meetings have been conducted since October, the club was officially recognized by the school board in March. 
The club is sponsored by Christina Cichon, a behavioral health school educator, and she is assisted by Josh McKivigan, a representative of Allegheny Health Network. The Chill Club and the Chill Room are supported by AHN, which also has similar programs in neighboring schools, such as South Park, West Jefferson Hills, and Carlynton.
"This is going to be very much student-run," Cichon said of the Chill Club. With this format, students can plan and organize the club's activities, which typically include art therapy and meditation. 
"That's so important because there's so much going on with the world." Cichon said. "I just hope that students know there's support here from the Chill Project."