Opinion: Black History Month takes on renewed meaning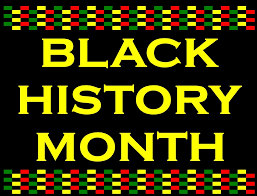 While many people roll their eyes at commemorative months, the year 2020 proved that Black History Month is necessary. 
On one day last year — May 25 — George Floyd was killed, and Christian Cooper had the police called on him while he was bird watching in a New York City park. Neither men did anything that should have caused the outcomes of that day. 
Floyd was a 46-year-old Black man with a family who died after police were called about a $20 counterfeit bill. Derek Chauvin, the police officer who put his knee on Floyd's neck until Floyd died, is White.
Earlier that same day in New York, Amy Cooper, a White woman who is not related to Christian Cooper, called the police because Christian Cooper asked her to put her dog on a leash, in an area where dogs must be on leashes. Amy Cooper said that a black man was threatening her life.
Both Floyd and Cooper were treated unfairly due to the color of their skin. Although some people might not recognize the continued racism in the country because of their bias, it does not mean that these actions can continue to go unnoticed. 
Racism is still a prominent issue in this country, shown by unnecessary and violent  actions against people of color. Many struggles remain for people of color, even with the push for equality in the Black Lives Matter movement. 
Another reminder of the importance of Black History Month that came in 2020 was the death of the congressman and civil rights pioneer John Lewis in July.
Lewis was a congressman for three decades who fought for equal rights for Black men and women. He brought attention to racism around the world, helped Martin Luther King Jr. with freedom marches, and was a Freedom Rider who fought against segregation, discrimination, and injustice in the Deep South. 
Black History Month is more than just a time to recognize people of color. It is a time to learn more about the many groundbreaking contributions of Black people in society, and how to stop the inequalities between races. 
To learn more about black history, people can read books like March, written by Lewis, and watch movies like Selma, Harriet, and Ray, which tell the stories of historic Black figures like Martin Luther King Jr, Harriet Tubman, and Ray Charles. 
Black History Month is a time to learn about, bring attention to, and solve problems brought about by racial inequalities. 
About the Contributor
Sara Scheeser, Staff Writer
Staff Writer Sara Scheeser is in her first year on the Purbalite. She can be found on the soccer field, with friends, or drinking Dunkin.