Essential Listening: This Phil Collins classic should be required listening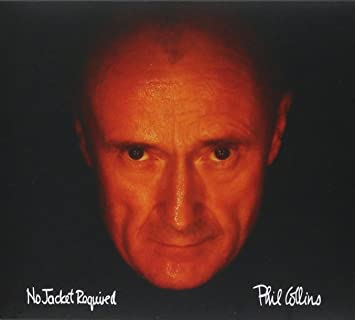 Tired of your Spotify playlists? The Purbalite is here to help, with our Essential Listening series.
Amid his domination of the '80s music charts, pop-rock superstar Phil Collins offered fans a slick, singable classic.
Throughout No Jacket Required, Collins excites listeners with intense instrumentals and enthralling vocals. Though nearly every song on the album is unquestionably stellar, Collins' talents are most effectively conveyed in "Sussudio," "Only You Know and I Know," "Don't Lose My Number," and "Who Said I Would," all of which capitalize on exceptional musical riffs and lyrics perfectly adapted for car radio sing-alongs. 
The album cemented Collins' status as a titanic pop-rock hitmaker; hence, it is unsurprising that "Sussudio" and "One More Night" have earned over 77 and 80 million Spotify plays, respectively. The album's songs continue their circulation on radio stations the world over, establishing the album as Collins' most memorable. In pop music circles, Collins' name ranks among those of other '80s legends, such as George Michael, Sting, and Steve Perry.
While listeners are immersed in a euphoric '80s extravaganza throughout most of the album, Collins' exuberant sound weakens somewhat near the conclusion. Despite this minor flaw, any devotees of atmospheric '80s nostalgia trips are sure to relish the Go-Go Years' musical patron saint. 
Microwave some Steak-Ems and don a fanny pack, as Collins is sure to take you on an endearing trip to a golden decade.