Review: Playboi Carti's latest doesn't measure up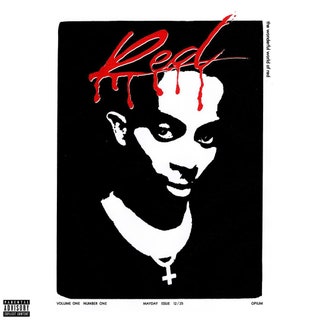 Playboi Carti's newest album, Whole Lotta Red, is one of the most egregious failures that a big-name musician has ever produced. 
Carti disappointed his fans countless times throughout the past two years when he promised but failed to deliver his new album. Due to his careless misleading of his devoted fans, the flop of an album that is Whole Lotta Red stings a whole lot harder.
Carti tends to repeat one phrase for most of a song while the backing track does its own thing. On "JumpOutTheHouse," Carti repeats the phrase "jump out the house" 15 times in a row. Most artists work with the music, but Carti fights it.
Other examples of this include "Rockstar Made," "Stop Breathing," and "M3tamorphosis." Devoted fans may claim that this might just be Carti's style, but it frankly just sounds awful.
There is one redeeming quality in this mess of an album. The second track, "Go2DaMoon" features the legendary rapper, Kanye West. Kanye makes the song somewhat enjoyable due to his iconic vocals and his charismatic presence, but even Kanye's presence cannot save this album.
 Carti has not only taken his fans' loyalty for granted but also produced a horrendous album that he expected people to love regardless of the lack of creativity or any semblance of quality.
About the Contributor
Elias Olexa, Staff Writer
Staff Writer Elias Olexa is a sophomore and a first-year member of the Purbalite. When he isn't listening to Pink Floyd, he can be found running, spending...