Opinion: Biden moves quickly to undo Trump's policies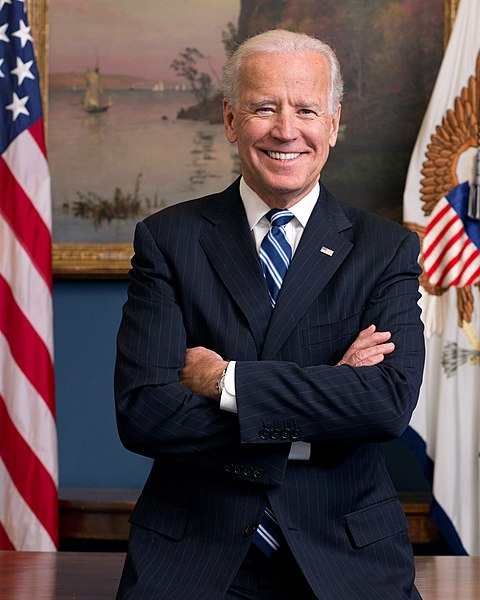 In his first week in office, President Joe Biden has already implemented a series of executive orders regarding both the pandemic and other pressing issues in the United States. 
As coronavirus rates have soared throughout the last few months of Donald Trump's presidential term, Biden has taken effective strides in working toward decreasing them. 
Biden signed an executive order that challenges all Americans to wear a mask for the first 100 days of his term. Science has proven that wearing masks significantly reduces the chances of coming in contact with the virus, so it seems that this order will be great in decreasing the number of cases. 
Also in regards to the coronavirus, Biden reversed Trump's withdrawal from the World Health Organization. The WHO has a strong history of eradicating other diseases and viruses, so rejoining the organization will help our country in recovering from the pandemic. 
Biden plans to fill the role of Covid-19 response coordinator soon, and that person will be in charge of overseeing production and distribution of the vaccine. This new government role will make the process of vaccine distribution much more efficient than it is now. 
Biden reversed the travel ban that Trump's administration put in place. This ban set travel restrictions into the U.S. on passport holders from Muslim and African countries. It was later extended to people from North Korea, Venezuela and Chad.
Trump's travel ban has been called racist and it has created a stigma towards Muslims and minority groups, but hopefully the reversal of the ban will aid these issues. 
Additionally, Biden passed an executive order that will prevent workplace discrimination against the LGBTQ+ community. This order will no longer allow employers to discriminate on the basis of gender or sexual orientation. 
The Trump administration had rolled back various protections of the LGBTQ+ community, so Biden's administration has made it a top priority to reverse these orders and add more legal protections. 
For the entirety of Trump's term in office, the U.S. has been slowly straying from environmental protections and global warming prevention, but Biden is working towards putting the country back on track. 
Biden signed an agreement to rejoin the Paris Climate Accord on his first day in office. The Paris Climate Accord is important to preventing further damage to our environment though global warming. 
Also in regards to environmental protection, Biden revoked the permit for work on the Keystone XL Pipeline. Work on this pipeline has been a threat to the climate, drinking water, and public health for decades, and attention is finally being brought towards this issue. 
While Biden has only been in office for a week, his administration has already passed a multitude of beneficial executive orders. He has both reversed Trump's detrimental orders and implemented new ones of his own. Even at the earliest stage of Biden's presidency, our country's future is looking up. 
About the Writer
Lena Barakat, Magazine Editor
Magazine Editor Lena Barakat is a senior and this is her third year on The Purbalite. She likes running with her teammates, cuddling with her cat Harold...