Danish indie punk band makes some noise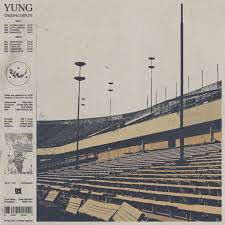 The rather young Danish indie punk band known as Yung, featuring 21-year-old lead singer Mikkel Holm Silkjaer, has moved the music industry in Denmark. The band's new album, Ongoing Dispute, has brought competition to the indie community. 
The songs have a very steady and soulful beat to them with a major emphasis on rock as well. Many of their songs have a standout guitar strum in the background to match their easygoing voices. 
Often though, it isn't uncommon for the guitarist to lead the songs or even get carried away with a solo. The band has a laid-back vibe to them that is awfully similar to artists like Wallows, The Freights, Vampire Weekend, and Arctic Monkeys. 
It is shocking that their music isn't more popular in America because of their uplifting and juvenile sound. If more young Americans were exposed to the group's work, then they would most likley sit high up on the hits list. 
This group fits all of the criteria when it comes to new trends on social media and would blow up if enough people were exposed to them.