Season 3 of Cobra Kai delivers for fans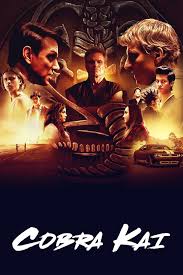 Season 3 of the hit Netflix series Cobra Kai does not disappoint, immediately picking up after the cliffhanger fight that ended Season 2.  
Keeping up with the fast pace of the first two seasons, the first episodes of this new season are quickly filled with drama, laughs, and tears, as characters try to recover — both physically and emotionally — from the fight and attempt to fix fractured relationships. 
Unfortunately for many characters, the rivaling dojos, Cobra Kai and Miyagi-Do, have not  learned their lesson after the in-school altercation that led to suspensions, expulsions, and near-death experiences. While some try to make amends, the rift between the two groups proves to still be an issue. 
An attempt to deal with struggling LaRusso Auto Group brings Daniel LaRusso (Ralph Macchio), the original Karate Kid, back to Okinawa, while frenemy Johnny Lawrence (William Zabka) remains in the United States, dealing with emotional aftershocks of the fight.
Karate Kid fans who compare the modern-day series to the movies will be pleased to remember some of the most loved and hated characters from the original franchise, including past love interests and enemies. Bringing these characters back and incorporating Karate Kid flashbacks helps create more unity between the movie and television series. 
However, Season 3 leaves out a few key side characters, including Aisha Robinson (Nicole Brown) and Raymond "Stingray" (Paul Walter Hauser), whose contributions to past seasons helped create both drama and laughs.   The dismissal of both characters is shortly addressed in Episode 1, both being for reasons relating to the last season's catastrophic fight.
Netflix has already renewed the series for a fourth season, much to the excitement of fans.  
Overall, Cobra Kai continues to impress with this binge-worthy new season. For those who are already fans, prepare to once again fall in love with the series. For those who haven't yet watched, you have some catching up to do.