Mr. Iglesias after finishes their third season and is excelling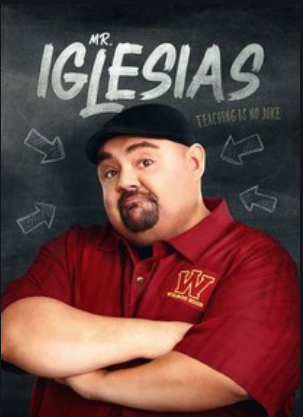 With a new year, some people are looking for new TV shows or a series to help them pass the time before their favorites return with new content. The Netflix Original Mr. Iglesias, now in its third season, provides a family-friendly feel, but every bit of laughter some people need.  
Gabriel "Fluffy" Iglesias stars as Mr. Iglesias, a high school teacher who inspires underestimated, determined students. 
As a new school year rolls in, Gabriel — the fun, cool, relatable teacher — is faced with students who doubt and degrade their true talent academically. They are consistently hit with racial, social, and economic issues as well. 
Each episode continues to build on the next, and the storyline never gets old. 
Marisol, a highly talented Latino student played by actress Cree Cicchino, is blossoming into an important role in the show. While she fights for equal rights throughout the school year, she also has begun a romantic relationship with Mikey, an academically struggling student played by Fabrizo Zachree Guido. 
This Netflix series just wrapped up its third season. While the number of episodes for each season goes down, the value and interest level for the show goes up.