Girls hoops returns with a win over TJ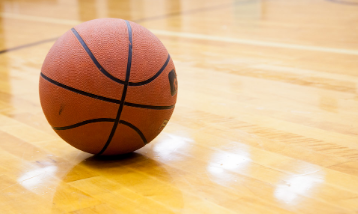 The girls basketball team returned from the sports shutdown with a 50-45 win over Thomas Jefferson on Saturday, improving their overall record to 1-1.
Senior Meghan Dryburgh said that being able to come out of the short break with a win gave the team a huge boost of confidence after a season-opening loss to Chartiers Valley.
"It feels good to get a win after having that loss for so long," Dryburgh said. "Chartiers Valley is a very good team, so losing to them was hard, but it also gave us confidence that we can hang with even the best teams."
Dryburgh said that there has been some uncertainty regarding the girls' section and who they will be able to play, but she still thinks the team can do well in the face of a difficult year.
"Certain schools in our section are not requiring masks to be worn during games, but we are, and this means that we may not be able to play some of our usual section opponents," Dryburgh said. "Regardless, I believe that we will be able to play well against whoever we end up playing."
Seniors Anna Lucarelli and Kayla Radomsky played very well in the win, Dryburgh said.
"Kayla ended up fouling out of the game, but she put in a great effort all game long," Dryburgh said. "Anna also had a great game, and was giving it her all to come away with a win."
Dryburgh said that despite the good performance in their win, there are still some small areas that could use improvement as the season continues.
"We played well, but I think we have room to improve in our communication, as well as tidying up our defense," Dryburgh said. "There's always a way to improve the more nitpicky aspects of the game, and I think we could absolutely do that."
About the Writer
Mason Hurley, Multimedia Editor
Multimedia Editor Mason Hurley is a senior and three-year staff member. He always has a clean pair of Jordans, Nikes, Adidas, or Yeezys on, and may be...