Mendes creates new sounds on Wonder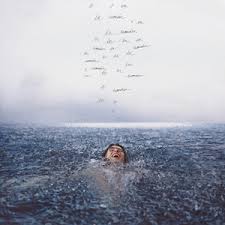 On his fourth album, Wonder, Shawn Mendes creates a new sound and finds his voice, with each song featuring a different sound and provoking different emotions.
Most of the songs have a happy beat and feeling to them, like "305" and "Higher." Other songs, though, like "Song for No One" and "Look up at the Stars," have a sadder sound. 
The different emotions in the album tell a story. Starting with the minute-long "Intro," Mendes prepares listeners for an exciting and sentimental 46 minutes. 
Mendes has released two singles from the album. "Wonder" is a good representation of the album as a whole, and is a very catchy song. Then Mendes and Justin Bieber together sing "Monster," a song about the reality of celebrities' flaws. 
Throughout the album, Mendes shows off his talented voice and range. For example, in "Call My Friends," he sings with a higher voice and creates a great song. 
Although most of the songs are creative, "Song for No One" and "Can't Imagine" are repetitive and boring. 
A lot of the songs are about his girlfriend, Camila Cabello. In the deluxe version of the album, Mendes and Cabello sing a cover of "The Christmas Song" together. Their voices blend well, but it would have been better if it was only recorded by Mendes.  
Mendes puts his raw emotions into the new songs on Wonder. He has created a story with his music, as well as a deeper bond with his fans by being genuine.
About the Contributor
Sara Scheeser, Staff Writer
Staff Writer Sara Scheeser is in her first year on the Purbalite. She can be found on the soccer field, with friends, or drinking Dunkin.