The‌ ‌15‌ ‌School‌ ‌Days‌ ‌of‌ ‌Christmas:‌ ‌Underwood's‌ ‌holiday‌ ‌album‌ ‌is‌ ‌solid,‌ ‌but‌ ‌forgettable‌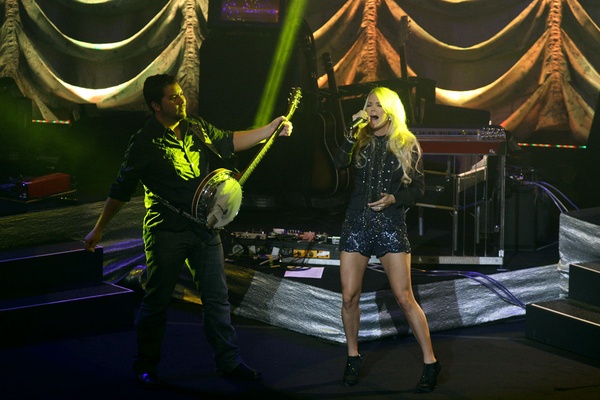 When the stressful time comes to decorate the house for Christmas, put up the tree, and shop for gifts, playing classic Christmas songs can bring back the joy and remind everyone of the magic of the holiday season. Carrie Underwood's new Christmas album, My Gift, does just that. 
Filled with mostly timeless tunes like "Silent Night" and "O Come All Ye Faithful," the record is nothing extraordinary, but her effervescent, unique country voice and impressive vocals make her renditions worth the listen for anyone craving the nostalgia of Christmas tradition. 
However, most of the traditional songs do not stand out enough among other artists' versions as ones that music fans will circle back to hear again next year.
The most noteworthy performance on the album is her duet with John Legend on the song "Hallelujah" — a new song, not a cover of the famous original. 
Their two voices compliment each other well on the ballad, which reminds listeners of the hope and spirit brought by the season. The lyric "there's brighter days ahead, let's hold onto hope," hits especially close to home this year as life has come to a standstill and people have been separated from their loved ones.
Another standout is her version of "Little Drummer Boy," which features her 5-year old son, Isiah, singing an entire verse. His voice is sure to get listeners to expel an "awe, how adorable" or two, although it's just not a song anyone would frequently find themselves listening to again.
My Gift, ironically, is like that one gift you get for Christmas that you love immensely for about a month, but then seem to forget not long after. The album will undoubtedly bring fans delight at the time of listening, but many will probably forget it exists by next Christmas.