Student reaction mixed to planned move out of remote learning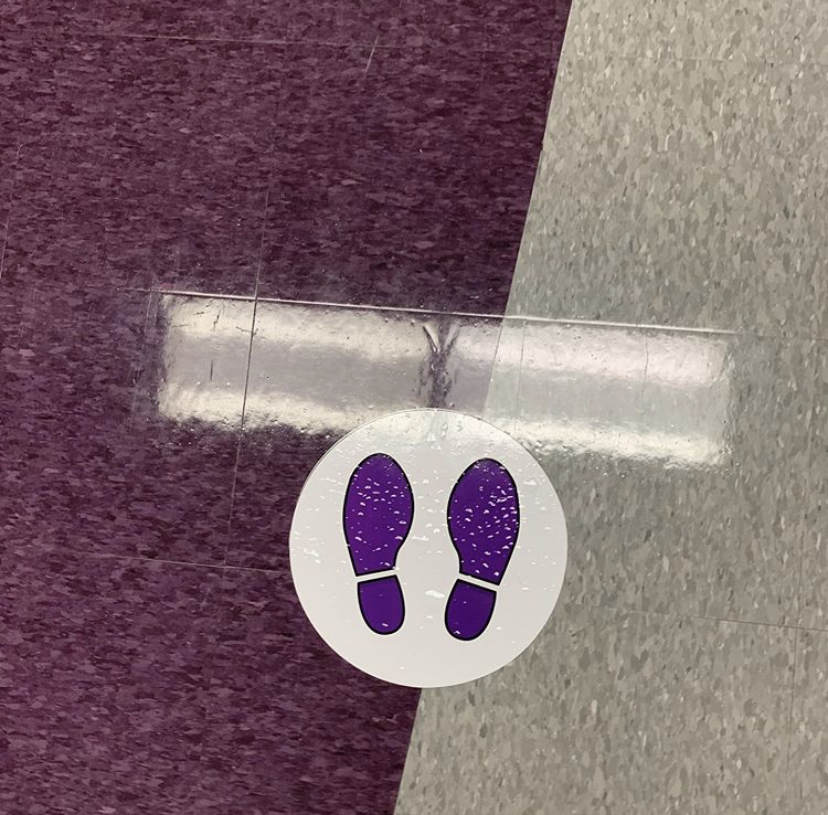 By Purbalite Staff
December 10, 2020
Students had a variety of reactions to the district's decision Wednesday night to begin the move out of all-remote learning.
The school board approved a plan in which grades seven to 12 will return to hybrid after the holidays, on Jan. 4. Grades seven to 12 then would move to having all students, except those who chose all-remote learning, going to school four days a week starting Feb. 1. 
Elementary schools return to hybrid on Monday and then all students, other than those who chose all-remote, would start coming to school four days a week on Jan 11.
Superintendent Dr. Randal Lutz said administrators will continue monitoring case counts, especially after the holidays, but the district is hopeful for the future and wants to be prepared to move toward bringing students back as numbers allow.
"We feel better with the idea of scaffolding this and bringing the elementary in full time as a goal," Lutz said. "We are still exploring options for the high school, which might include similar scaffolding scenarios, with some grade levels returning to full-time before others."
Meanwhile, the district is getting ready for the eventual return of students.
"We are making sure the cafeteria, food services, and other operations are ready.  If we need to back up our plans because of case counts, I'm OK with that because we aren't going to do anything stupid."
Lutz said the district has had low rates of both student-to-student and student-to-teacher transmission, so he is hopeful that students can be successfully brought back into schools.
"We're trying to look at the benefits of bringing children back full time at school. We are concerned about their mental, social, and emotional health as well," he said.
High school students were mixed in their opinions of these plans.
Senior Layne Dunsey said that given the spikes that came after Halloween and Thanksgiving,  returning to hybrid right after the Christmas holidays is not a good idea.
"Two weeks after Thanksgiving the case numbers skyrocketed," Dunsey said, "Holidays are just an opportunity to spread the virus, so heading back to school immediately after winter break could be a recipe for disaster. If hybrid learning does resume in January, I would not feel safe and would consider moving to remote learning."
Senior Rylie Hogle also is considering switching to being a full-remote student if the decision stands.
"I don't feel like people are being honest about being exposed," Hogle said. "Most of us go to work or activities, and being around that could make us carriers. At school, it's too many people to be in contact with for me to be comfortable."
Junior Elianna Sinkule, however, said she is enthusiastic about the plan.
"It feels like the first step towards normal life since last year," Sinkule said. 
The move also will benefit families, she said.
"This decision is going to help so many families, especially younger children with their learning in the classroom environments," she said.
Senior Bryce Jurczyk said while he is not sure if the plan will be able to happen on schedule, given the possibility of another spike, he looks forward to getting back to school whenever hybrid learning is reinstated.
"I would love to return to school whenever the administration thinks we can," Jurczyk said, "I also realize that there could be a lot more positive cases coming around after the holiday season, and that the current plan could change very quickly." 
The hybrid model that the school was already using was working very well, Jurczyk said, and its effectiveness creates hope that students can return safely.
"The school put a lot of effort into making sure students could come to school safely, and I can say that I never felt uncomfortable being in school," he said. "Obviously, we have to be very careful not to spread the virus, but I think the school made it very possible for us to be in school and still feel safe."
Senior Riley Jones, though, said that learning should continue from home.
"I don't think putting students' lives at risk is worth going back to a semi-normal school week," Jones said. "We should be trying to keep kids at home for as long as possible without rushing into any temporary solutions."
As for the eventual move to a four-day weekly plan, freshman Mwango Kasuba said it is sensible and necessary.
"I think we should go back (four days), and as long as corona doesn't get too bad, we should stay with it," Kasuba said. "But if cases rise, we could just go back to hybrid."
Having students come back four days a week will be a lot trickier to carry out, but still possible, Jurczyk said.
"Bringing kids back four days a week creates a lot of new challenges, but I think that as long as everybody does what they're supposed to do, it's possible," Jurczyk said, 
Senior Emilija Kurtesevic said that resuming to the hybrid model would be fine, but returning full time in February would cause problems.
"It'll be more cramped and harder to social distance, plus it'll be harder to enforce the rules with so many students," Kurtesevic said.
Staff Writers Lena Barakat, Lindsay Bonetti, Grace Hampton, Mason Hurley, Kevin Hutchinson, Elizabeth Perston, Alli Schroeder, Ethan Spozarski, and Isabel Swanson contributed to this report.