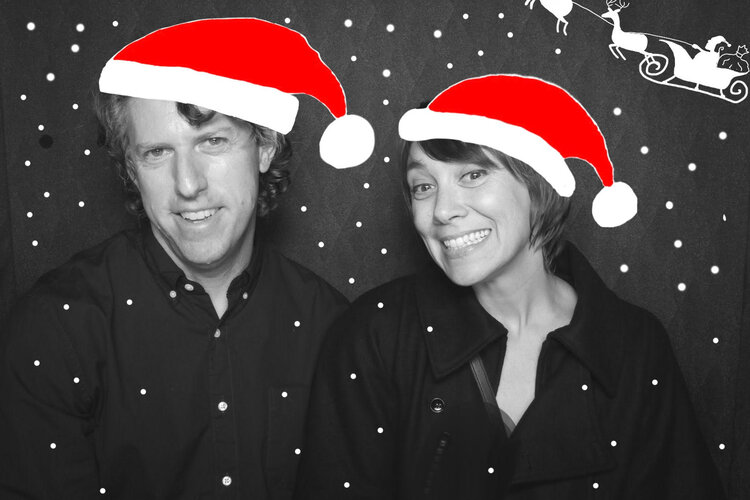 The 15 School Days of Christmas: The Bird and the Bee offer a simple sound
Indie pop group The Bird and the Bee has released its first Christmas-themed album, "Put Up the Lights," which is pleasant but a little simplistic.
The Bird and The Bee consists of vocalist Inara George (the "Bird") and instrumentalist/producer Greg Kurstin (the "Bee"). 
The eight-song album has several covers of holiday classics, like "Sleigh Ride," "Deck the Halls," and "Little Drummer Boy." 
It also features an original song by the duo, "You and I at Christmas." This is definitely the best song on the album, and it's clear that the freedom to create original lyrics was a big help in creating something that worked well with the band's style. 
The group's sound is light and calming, helped along by Inara George's breathy and soothing vocals. This album especially has a modern feel to it, taking old classics and assimilating them into the band's sound with "updated" instrumentals. 
The covers of "Deck the Halls" and "Hallelujah Chorus" give George the chance to show off the lower register of her voice, and she certainly does not disappoint. It works well on these songs, giving a fuller sound when necessary while still maintaining the lightness in her typical, higher range. 
If there is one criticism to be had with this album it's that everything is rather simplistic, but that's by design of the sound itself. 
For people who prefer genres more focused on immersion or storytelling, especially musical theater, this album might not be of interest. It's more the type of music that one puts on while wrapping presents or decorating the house rather than just to sit down and listen through.
But for fans of indie-pop and The Bird and the Bee's style, this is a good listen with pleasant vocals and instrumentals. While it's nothing revolutionary or genre-defining, it fulfills the niche it serves.