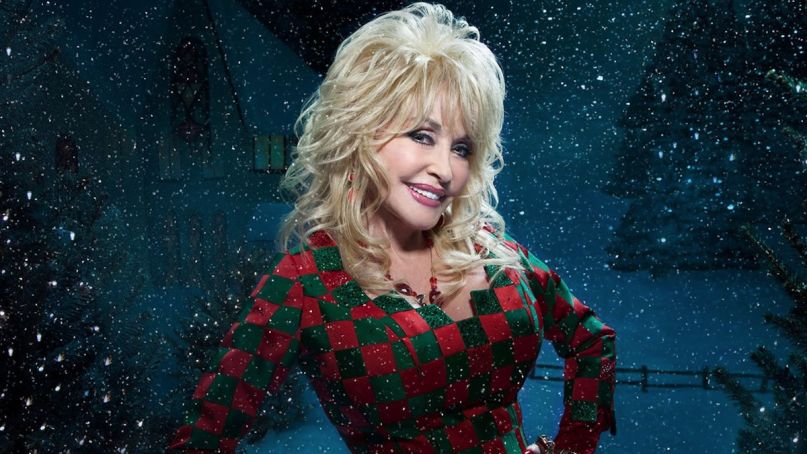 The 15 School Days of Christmas: Parton's holiday musical is for her fans only
Dolly Parton's new Christmas movie musical, Dolly Parton's Christmas on the Square, is sure to please avid fans, but the subpar plot will not intrigue others.
The movie focuses on a small town that is being sold to make way for a shopping mall. Dolly Parton's character, an angel, is tasked with helping another angel by the name of Felicity change the heart of the town's owner, Regina Fuller, who is played by Christine Baranski. 
There is a colorful cast of other characters who contribute to the plot. Most notable among them is Pastor Christian, played by Josh Segarra, who leads a revolt against Regina. 
The plot of the movie is forgettable. It is similar to many of the Hallmark movies that are produced each year. The film tries to add interesting elements, such as a twist at the end, but the efforts are not substantial enough to differentiate the film from other movies.
In addition to the bland plot, the acting is exaggerated to the point where it is difficult to take the characters seriously. Though many of the actors in the movie, such as Baranski and Jenifer Lewis (who plays Regina's old friend, Margeline), have had successful careers and have shown their acting skills in other roles, the movie does not seem to take advantage of their skill. 
On the other hand, the music in Dolly Parton's Christmas on the Square is great and the choreography for the songs is good as well. All of the music was written by Dolly Parton. The songs have a classic holiday sound that can be easily enjoyed by many listeners. The choreo that is performed alongside the songs is impressive.
Overall, Dolly's Parton's first movie musical is quite ordinary. Many fans will enjoy the film since Parton is in it, but those who are not fans will not see it as anything special.