Bochter aims for WPIALs in wrestling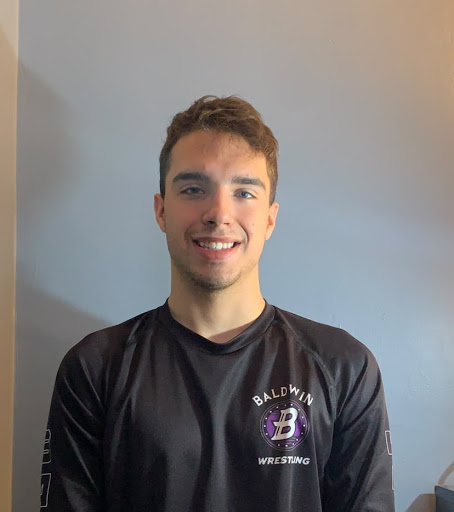 In a year of change and challenge, Justin Bochter is looking to take full advantage of his senior wrestling season by qualifying for the WPIAL tournament.
Bochter, who started wrestling in fourth grade when a friend convinced him to join the team, said he was not as focused as he could have been for the first couple of years. 
"I didn't start to buckle down and take it seriously until eighth grade or freshman year," Bochter said. "I saw that if I didn't start to buckle down and really put effort into my technique, then there wouldn't have been a point being on the team."
Bochter is a second-year team captain and has taken inspiration from famous American wrestlers.
"Before practice, the team would gather and watch (FloSports) documentaries. We would watch people like David Taylor and Kyle Snyder become the wrestlers they are today, which has always inspired me to achieve their level and stature," Bochter said.
Junior Cody Randal has been wrestling with Bochter for three years and said that younger teammates look up to him.
"He has the most experience and brings his knowledge of certain moves, and he helps when he sees us struggling. He has stepped up by being the hardest worker in the room day in and day out," Randal said. "The younger guys really do look up to him for motivation and guidance throughout the season."
Bochter said there are many uncertainties about this season, but his goal of improving and qualifying for the WPIAL tournament remains.
"No one is certain on what to expect this year, as we changed sections and COVID-19 restrictions heavily impeded our practices and tournaments," Bochter said. "The PIAA has also dictated that there will only be eight-man brackets at states, which will in turn trickle down through WPIAL and section tournaments. But I just plan to practice harder and place higher than I did last year to secure my spot."
After high school, Bochter plans to attend college with a focus on education and wrestling as a possible secondary interest.
"I'm currently holding out hope for PSU, Notre Dame, and Tulane. Wrestling is only offered at Penn State," Bochter said.
His Baldwin team is facing challenges this year, but Bochter said he hopes it will build up the team.
"Everything for us as a team has changed this year, down to our coaches and wrestling room, but I'm hopeful that the change will just make us stronger," Bochter said.
About the Writer
Colton Brain, Staff Writer
Colton Brain is a senior and a third-year staff writer. He is a big sports fan and especially loves football and baseball. He loves to give his takes on...