Opinion: Casting dooms movie adaptions of Broadway shows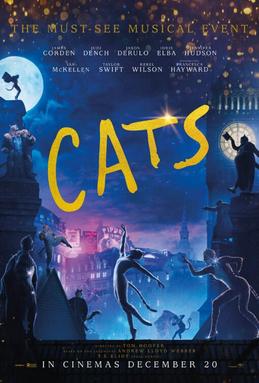 Adapting Broadway shows into movies has been a popular trend throughout all time, but recently the adaptations have been awful.
Stunt casting is to blame for this.
Many recent movie musicals have actors who may be singers, but they are not Broadway trained. When listening to a Broadway soundtrack, listeners can easily hear the differences between a mainstream song and a musical song.
Many of these actors are not capable of delving into the character they are playing. They sing the songs as themselves, instead of the character.
"
Back in the day, multiple Broadway movie adaptations won the best picture award at the Oscars."
Two big examples of this are Taylor Swift and Jason Derulo in Cats, which was based on the stage musical of the same name that opened on Broadway in 1982. The movie was received horribly, with a 20% on Rotten Tomatoes and 2.8 star rating on IMDb.
Movie musicals were not always so poorly received. Back in the day, multiple Broadway movie adaptations won the best picture award at the Oscars.
Adaptations such as West Side Story and My Fair Lady were very well received and are still cult classics today. One big thing to notice is that multiple actors who were in these older adaptations were previously on Broadway.
Actress Rita Moreno, who played Anita in West Side Story, started her career on Broadway, while Audrey Hepburn, who played Eliza in My Fair Lady, also was on Broadway before she got her role. In general, these adaptations were much better received than the ones today.
Hollywood finally has seemed to realize the need for Broadway actors in its Broadway movie adaptations.
An In the Heights movie adaptation is planned to release next year. The cast features multiple Broadway actors, such as Anthony Ramos and Lin Manuel Miranda, both of whom were in Hamilton.
The casting shows promise for the future of these adaptations, but only time will tell if they can compare to the stage version.