Ice hockey team starts new season with a win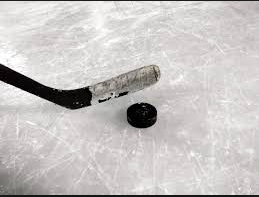 After an unexpected early end to their season due to COVID-19 last year, the varsity hockey team opened its new season on Monday with a 2-1 win over South Fayette.  
The game started with a South Fayette goal, but was tied by senior Zach Borman, who was assisted by senior Dylan Belak and junior Dom Trimbur.  The score was tied 1-1 until the third period, when Borman scored another goal. Belak and senior Robbie Aranos got the assists on that game-winner.
Belak said the win helps secure players' confidence in their abilities, despite the changes and difficulties they face.
"It's good to get the first win in our first game because no matter what the circumstances are involving COVID or us being at an away rink, we can win no matter what," Belak said. "It really shows us we can overcome any opponent anywhere." 
Belak said Borman and junior Lorenzo Shipley were two standout players for the Highlanders.
"Zach Borman and Lorenzo Shipley had a great game. Borman was a plus-2 and had a goal," he said. "Shipley had an outstanding defensive effort the entire game, maintaining consistency in the offensive and defensive zone."
After making it to the Pens Cup championship last season, the team was unable to play that final game because of the coronavirus pandemic.  Despite this, Borman said the team hopes to once again make it to the playoffs and have the same success as last year.
"It feels really good being back and having a season, and the team will just use last year's unusual end as motivation," Borman said.
Monday night's game was played at Mt. Lebanon's ice rink, with no crowds permitted.  Borman said the lack of fans changed the feel of the game.
"It was weird with no fans and no crowd last night at Mount Lebo, but Ice Castle will be allowing some fans so it will make it feel more normal," he said.