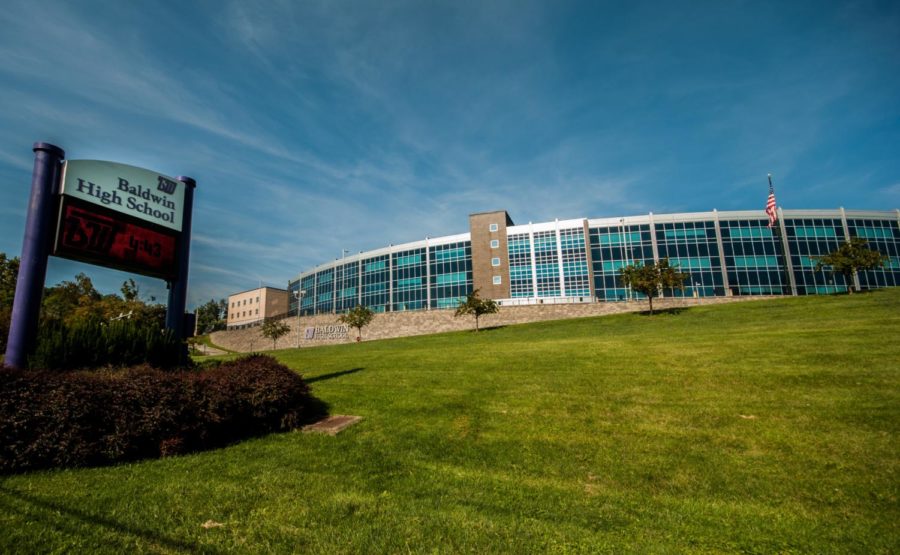 Baldwin-Whitehall School District
Pro/Con: Is it safe to leave hybrid learning behind?
October 23, 2020
Opinion: It is time to move to a 4-day, in-school plan
The week of Sept. 25, I was exposed to someone at work who later that day tested positive for COVID-19. The following day I began quarantining for approximately two weeks.
A rush of anger and sadness hit me hard. At the same time, I realized I was doing my family, friends, and myself a favor by guaranteeing our safety and health.
Because I remained healthy through this period, eventually I became angry again. Online learning is a good and productive way of schooling, but I learn better in person. And nothing hurt more than knowing I was okay but not being able to be in school or go out.
Adaptations are a necessary part of life and everyone has to learn how to change when it is necessary. The hybrid program for school has proven to be something everyone's been able to get used to.
But as time moves on and we have found ways to take the needed precautions to provide for the well being and safety of all students, it is time for Baldwin to take another step toward normalcy.
It is time to bring all students back to school for four days a week, with one day off for extensive building cleaning.
Some other school districts in the area already have decided to have students in school four or five days a week, including Moon Township, Chartiers Valley, and Hampton.
This would be something that everyone at Baldwin could benefit from.
Personally, in-school, hands-on learning is something I benefit greatly from. Watching videos, and doing practice sheets can only get you so far by yourself. On top of getting to work with peers, being able to get the teacher's input in person and in that moment when you need it is a big plus — rather than waiting hours for an email the teacher may not see in time.
With a change like this, students who currently are full-time remote could continue with that program. And people who are not comfortable with being in school more than two days a week could shift to all remote learning if they wanted to.
This week, Harrison, McAnnulty, and Whitehall schools have all retreated back to full remote learning with the positive COVID-19 diagnosis of a substitute teacher who worked in all three schools. This setback just shows that schools will continue to need to adapt. There won't be a perfect way to run schools this year, but the closer we can get to normal, the better it will be.
A sense of normalcy is well overdue in the world, especially for all of us here at Baldwin. While COVID-19 is not over yet, it is time to take another step toward "normal."
Leave a Comment
Opinion: Is it safe to leave hybrid learning behind?
Hybrid and remote schooling have come with many challenges, causing some people to argue that districts should start having everyone attend school four or five days a week.  While that may seem ideal, such a decision would risk an increase in cases and a higher chance of complete school and building closures, should spikes in cases occur.
Baldwin is simply not in a good position to begin school with all students in class every day.  
The Baldwin and Whitehall communities have seen rising positivity rates in recent weeks, rates that are higher than many other local districts.  
People can't argue that other schools are going back five days a week, because the situation in other communities is irrelevant to the situation within our schools. In fact, some other local schools have only just begun hybrid learning, or are still completely remote, despite having generally low positivity rates. 
So far this year, two of Baldwin's high school sports teams as well as a middle school team have all been quarantined. This week, three elementary buildings moved to fully remote learning after a substitute teacher who had worked at all the buildings tested positive for COVID-19.
While we have yet to see positive cases as a result of in-person classes, doubling the number of people in the building could change this trend.  
Right now, students can be spread out in classes and, for the most part, in hallways as well. But adding more students would make proper social distancing nearly impossible.
Additionally, it will be even harder for the high school building to go back, since the seventh- and eighth-graders have recently moved into the building.  While that change was necessary for the rebuilding of Paynter Elementary, it unfortunately meant adding hundreds more bodies into a school with an already large number of students, teachers, and other staff. 
As a senior, I want nothing more than to go back to school with my friends, celebrate all of the events of the year, and enjoy our final months in high school.  Despite this, I also recognize that public health and safety must be a priority.
This is why we must continue to wear masks, social distance, and, unfortunately, attend school with hybrid and remote plans in place. 
Leave a Comment
Pro/Con: Is it safe to leave hybrid learning behind?