Review: Musical fans won't snooze through this retelling of Sleepy Hollow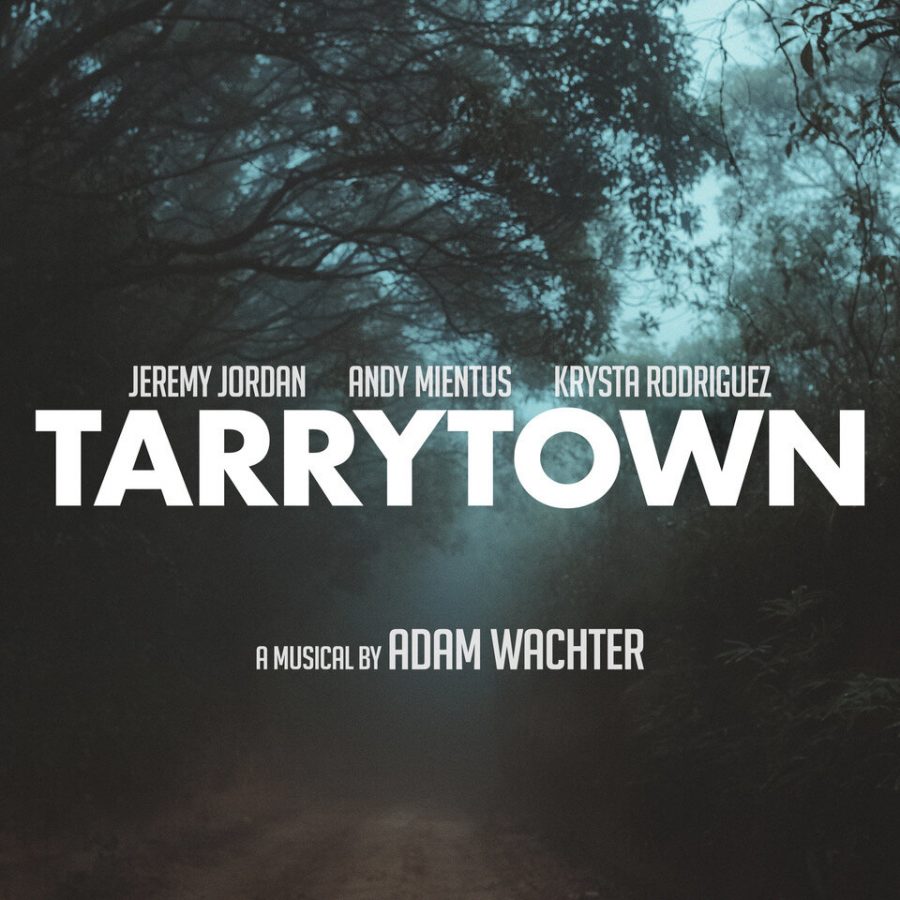 Ava Weidensall, Club Member
October 21, 2020
Adam Wachter's Tarrytown may not be placed firmly in the public eye like many other musicals, but that is certainly not for a lack of quality.
Tarrytown is a 90-minute musical written for just three singing actors, offering a loose retelling of the Legend of Sleepy Hollow with a contemporary spin on the plot and characters.
While the show originally premiered in San Diego in 2017, Wachter released the album on Youtube and Spotify this past May, with all proceeds going to the Actors Fund to support its work during the COVID-19 pandemic.
The soundtrack album features the vocal talent of some familiar faces in the musical scene: Jeremy Jordan as Brom, Krysta Rodriguez as Katrina, and Andy Mientus as Ichabod.
The album is still rather unknown. On YouTube, the most popular songs have views in the low thousands, with the majority hovering in the hundreds. But it's more than worth a listen.
"
Then there's Ichabod — a wonderfully developed character who represents the emotional heart of the show."
The album's sound overall is pleasant to listen to, embracing contemporary musical theatre while still maintaining a rather unique feeling.
Katrina starts off the album bubbling with energy, as "Katrina's Welcome" and "My New Gay Best Friend" prove to be excellently comedic and light. However, her songs later on are rather mediocre and generic. "Down the Stairs," while presenting an important turning point for her character, is a low point of the soundtrack.
On the other hand, Brom maintains a consistently fantastic performance.
His transformation from a sympathetic jerk to the full-on villain of the show is fun to watch, and the turning point for his character, "Apple-Picking Song," presents it in a fantastic way. "Four Downs to the Ten-Yard Line," his first song in the show, is easily the best comedic song in the show.
Then there's Ichabod — a wonderfully developed character who represents the emotional heart of the show.
"Goes Away" and "Back Home" both show off his command of emotion while giving insight into his character as a whole, especially with the backstory revelation in "Goes Away." And his guilt-ridden romantic pursuit of Brom feels real, and is deeply relatable for anyone who has ever developed attraction toward an unavailable party.
The finale of the album, "Another Halloween," is quite mediocre, but admittedly necessary to tie up the loose ends of Katrina's and Brom's character arcs. The penultimate song, "Ichabod," is definitely the finale in spirit, intensely emotional with fantastic vocals and instrumentals, moving through quick musical reprises of nearly every previous song on the album.
All in all, Tarrytown is worth a listen for fans of contemporary musical theater — followed by a read-through of a plot summary to pick up on details not made explicit in the lyrics.