Opinion: Women's soccer stars head to England, endangering sport's growth in America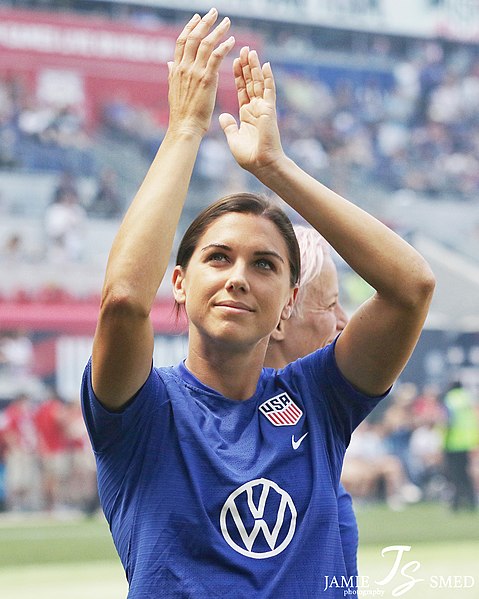 The news that Sam Mewis, Rose Lavelle, Christen Press, Alex Morgan, and Tobin Heath are leaving their American professional soccer teams to play in England this season might not seem noteworthy to the average sports fan, but it could end up hurting the development of women's soccer in America.
I was about 8 years old and already playing youth soccer when I watched my first men's professional soccer game on TV. It was an English Premier League game, and I was watching Manchester United. I quickly became a fan of this crazy, goal-scoring team, and one day I asked my mom if I could play for them one day. 
She told me that girls couldn't play on that team because boys play differently than girls, and that  I wouldn't be able to keep up with their game. 
When she said this I was distraught, but amused at the same time. There were boys on my rec team whom I had played alongside all my life, and most of them did not seem headed for the world's top soccer league. 
The next day at practice, I asked a friend if she had seen that 40-yard shot in the Manchester United game. She looked at me, scoffed, and said, "Did you see Tobin Heath break that girl's ankles last night up the right-hand side and cross it to win the game 4-0?"
Who the heck is Tobin Heath, I wondered, and what game was my friend watching last night? The next day she invited me over to watch a game on television, and I saw ponytails and braids whipping headers into the back of the net.
This was the first time I had ever watched a women's soccer team on TV. 
"Look! There's Tobin Heath," my friend said, as I watched the most intriguing, beautiful, intelligent play develop up the side of the field. 
From that day forward, I had a dream of playing professionally. I began to obsessively watch games featuring the top American women's league, the National Women's Soccer League, especially games featuring the Portland Thorns and Houston Dash. 
I never missed a single game. If I had practice or a game when one was on, I recorded it. If I was on the road, I live streamed it.
Now in 2020, several of the biggest names in American women's soccer have decided to play in the English women's league instead of the NWSL. They want to stay conditioned for the 2021 Olympics, since the NWSL season is unpredictable due to COVID-19. 
"
The timing could not be worse for the NWSL. "
This is unfortunate for American professional women's soccer because it shows that the wealthy English Premier League, which always has lagged behind in women's soccer, now plans to use its money to try to catch up.
The timing could not be worse for the NWSL, which had been on a roll. It was the first league to restart after COVID-19 shut down all sports. It ran a successful summer tournament that had many games aired on CBS, which was also a big deal for a league that rarely gets that kind of national attention. 
The NWSL took major strides over the summer, but these players leaving to compete in an English league will hurt. Attendance at NWSL games may drop, and there may be less interest from American TV. The league could lose its recently gained popularity and respect.
More importantly, I am afraid that younger generations of women will not have the same opportunity to be inspired by the female stars of the game, as I was. 
These star players are advocates for the young female athletes in America. Now is not the time for these players to abandon professional women's soccer in the United States.