Despite quarantine, football team has high hopes for season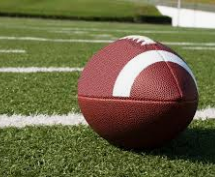 The Baldwin football team's big start to the season was put on pause after an assistant coach was diagnosed with Covid-19 this week, but the players hope to come back stronger after a 14-day quarantine.
After defeating Hollidaysburg 27-7 on Sept. 11, the Highlanders were to play powerhouse North Allegheny tonight, and then Canon-Mac next week. But with the assistant coach's covid diagnosis, the team will not practice or play games for two weeks.
Senior Connor Lavelle said the news was a shock, but should not stop the team's progress.
"The news kind of hit us out of nowhere, but we've dealt through adversity this whole year. So it's nothing new for us," Lavelle said. 
When the Highlanders eventually return to action, they will look to build on that first win. Head Coach Tim Sweeney, in his first year leading the Highlanders, was pleased with the team's performance.
"We're happy to get the first game under our belt," Sweeney said. "It helps build confidence." 
Senior Dorien Ford, who announced Thursday that he will play for Pitt next year, commended the team for the way they played against Hollidaysburg.
"I was very excited to see the team play this year, and I feel like we all played as one," Ford said.
Sweeney said this season means a lot to him.
"My personal excitement is the challenge of a new football team … having new staff, players. It's a privilege to be able to do this at Baldwin," he said. 
The players, meanwhile, have set a lofty goal for the season.
"A big goal that my team and I have this year is to win WPIALs, and I believe that we have the team to do it," Ford said.
He said that he plans on stepping up this year to help his team succeed.
"I plan on being a better leader this year than I was last year," Ford said. "I expect us to have a great season and I am willing to do whatever I can to contribute to the team."
This team is a playoff contender despite losing some key weapons to graduation last year, Lavelle said.
"We still have a lot of experience on the team and a lot of the young guys are bringing what they need to the table," Lavelle said. 
Senior CJ Lucas said juniors Kameron Allen and Nick Petrilli are due for breakout seasons.
"Kam will be splitting time at running back and starting corner this year, and he's a hard hitter and can run the ball well," Lucas said. "Nick also plays both sides of the ball well, and shows some of his potential while he makes plays at wideout."
If everything comes together, the team should be able to make a big step forward this year, Lavelle said.
"Each year I've been here, we have gotten better and better. Last year we made (playoffs) but didn't win, due to a lot of injuries," he said. "But this year the mentality is to make it back, and win it all."