Essential Listening: Bob Marley, in exile, created a classic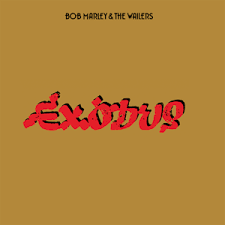 Tired of your Spotify playlists? The Purbalite is here to help, with our Essential Listening series.
Exodus, by Bob Marley and the Wailers, is possibly the most well known reggae album across the world, and for good reason. 
The conception story of the album is incredibly interesting itself. As Jamaica was going through a time of political upheaval, an attempt was made on Bob Marley's life, so the musician fled for London. Marley and the Wailers were now in exile, but the resulting project would propel them to a new level of international stardom. 
The band's usual message of peace, love and salvation carried over into Exodus, just in a more mainstream manner. Songs like "Three Little Birds," "Jamming," and "Waiting in Vain" became fixtures on pop and black music radio in the United States, and have been heard the world over by plenty of people who don't consider themselves reggae fans. 
The first half of the album carries a political message, and the themes on songs like the title track and "So Much Things to Say" profess Marley's own political views and desire for world peace. 
There are stronger albums in the Wailers' catalog, with more typical Rasta themes, but Exodus took the band to new heights around the world with songs that will always be coming through the speakers of music lovers.
About the Contributor
Jaiman White, Multimedia Editor
Multimedia Editor Jaiman White is a senior and this is his third year on The Purbalite staff. Jaiman can be seen in his natural habitat, in the back corner...