Column: Special Olympics, Best Buddies create memories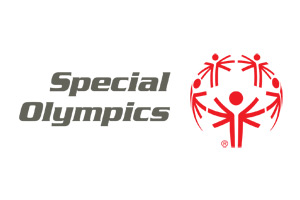 Special Olympics and Best Buddies have both given me something that I as a person have desired for a long time: Friendships that last and memories that I'll remember for a lifetime. 
I started with the Best Buddies and Special Olympics groups in this, my sophomore year. I heard from research and from Mr. Jankoski that these groups are meant to create friendships, memories, and lots of fun. I already had been involved with sports and other clubs freshman year, but I wanted to be involved more. 
When I went to the first meetings for both clubs, they were both packed. That made my heart happy, and I was excited to know that people care and want to experience the same things that I had been striving for. Throughout the rest of the year, I involved myself with everything I could in both organizations. 
In Special Olympics we work with the athletes for the competitions and meet with them for social events, while Best Buddies offers participants a chance to develop individual friendships. But the goal is the same: making a difference while having fun. 
Getting involved with these groups meant following advice that I had heard from many people: Apply yourself, get out there, be open and socialize, and do whatever you can to make this four-year experience the best it can be. 
I had applied to take Partners PE at the end of my freshman year, because I was wanting to get involved with groups, clubs, and people that were going to make my high school experience as amazing as possible. I previously have had experience working with the Children's Institute, so when an opportunity like this came knocking, I went for it.  
After my first semester working at Partners PE, I couldn't accept just leaving and waiting a full year to be with the students again. So I found myself applying for and scheduling a second-semester Partners Music class, of which was the best choice I've made in a long time. 
So throughout my first two years of high school, I feel I've interacted with some amazing people and amazing clubs. They have all taught me so much, and they have shown me what society can be like if we put our heads together instead of our fists or our phones. This is especially true with Special Olympics and Best Buddies organizations.